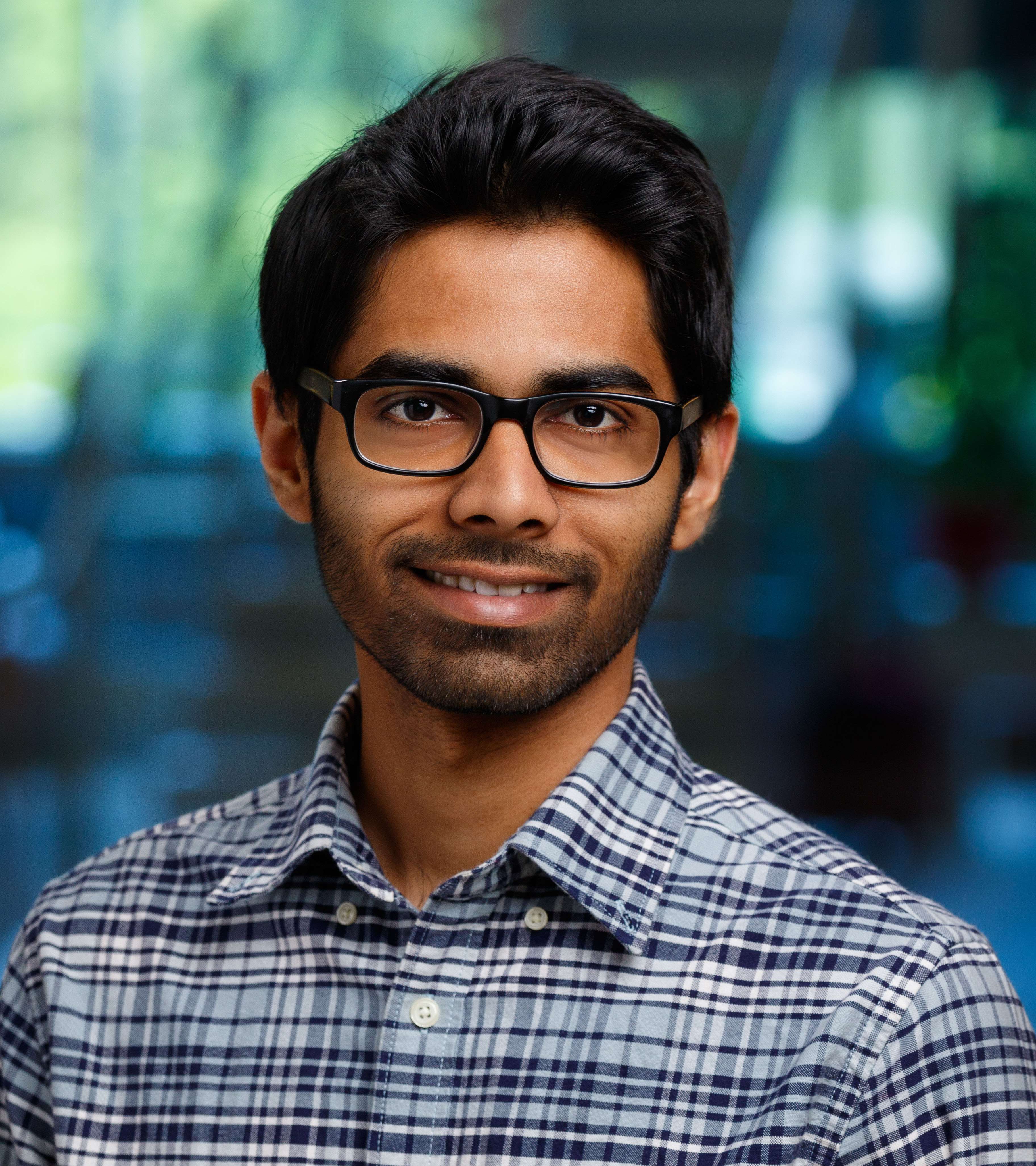 Ankush Korishettar
Graduate Student
Locations
Pharmacology and Toxicology
Contact Information
Biography
Mentor:
David Zhang, PhD
Year Entered MCW:
2015
Previous Education:
BS and MS, Padmashree Dr. D.Y. Patil University, Mumbai, India
Research Interests
Dr. Zhang's laboratory is interested in uncovering the role of endothelial and vascular smooth muscle ion channels in regulation of human arteriolar diameter and whether their function is altered in coronary artery disease. My research is focused on understanding if vascular TRPV1 and TRPV2 ion channels regulate the tone of human arterioles and if their function is modulated by the physiological vasoconstrictor endothelin-1.
Publications
Cao, Sheng & Anishkin, Andriy & Zinkevich, Natalya & Nishijima, Yoshinori & Korishettar, Ankush & Wang, Zhihao & Fang, Juan & A. Wilcox, David & Zhang, David. (2018). Transient receptor potential vanilloid 4 (TRPV4) activation by arachidonic acid requires protein kinase A-mediated phosphorylation. Journal of Biological Chemistry. jbc.M117.811075. 10.1074/jbc.M117.811075.

Nishijima, Yoshinori & Korishettar, Ankush & S. Chabowski, Dawid & Cao, Sheng & Zheng, Xiaodong & Gutterman, David & Zhang, David. (2017). KV1 channel expression and vasomotor function in human coronary resistance arteries. Microcirculation. 25. 10.1111/micc.12431.
Nishijima Y, Cao S, Chabowski DS, Korishettar A, Ge A, Zheng X, Sparapani R, Gutterman DD, Zhang DX. Contribution of KV1.5 Channel to H2O2-Induced Human Arteriolar Dilation and its Modulation by Coronary Artery Disease. Circ. Res. (November 21, 2016). doi: 10.1161/CIRCRESAHA.116.309491.