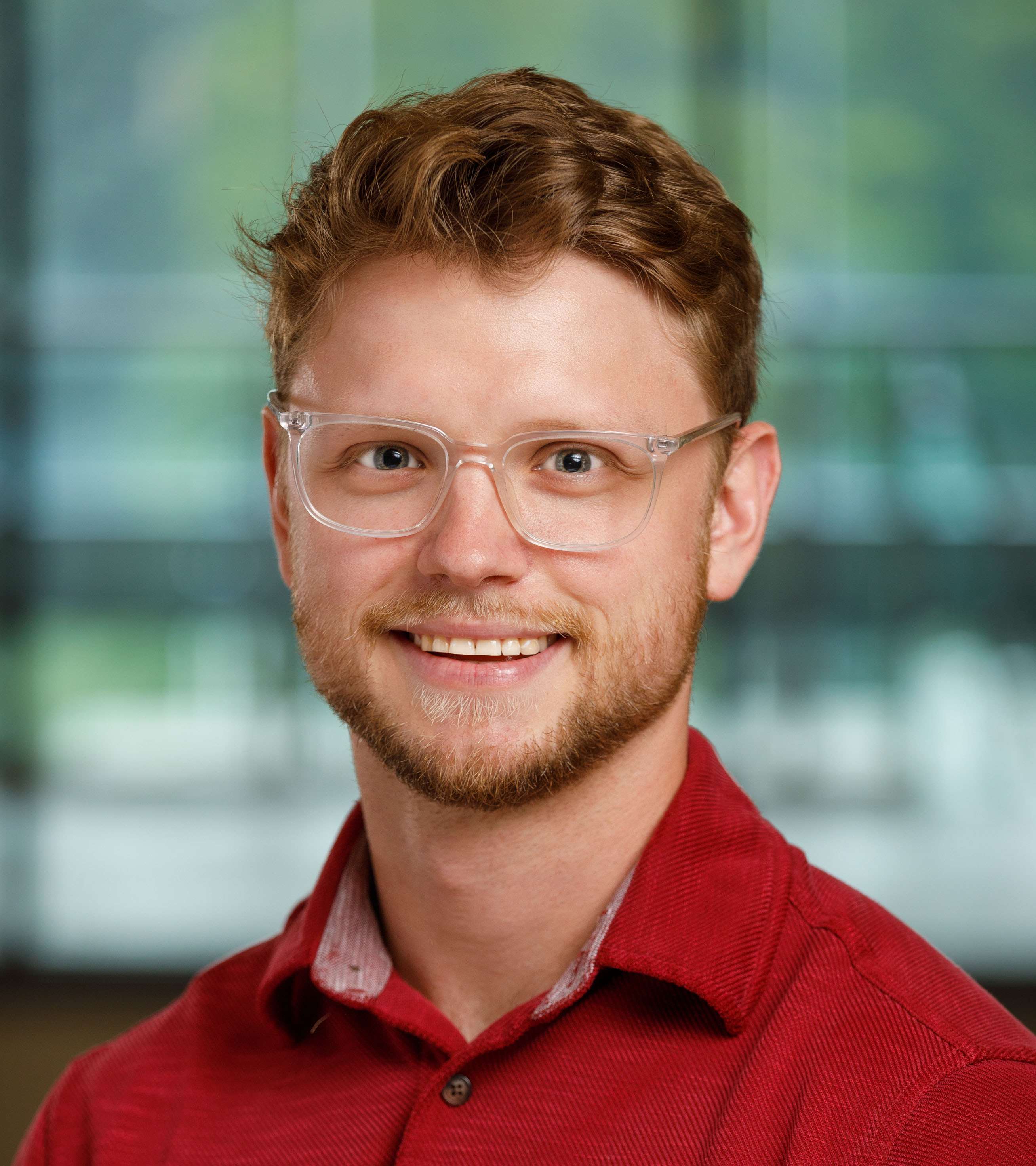 Julian Grosskopf
G1 Student
Faculty Advisor
Michael Lerch, PhD, Biophysics
Locations
Medical Scientist Training Program
Contact Information
Education
BS, Biochemistry, Biomedical Science, University of Wisconsin-La Crosse, 2019
Research Interests
Structural Biology & Biophysics
Research Experience
Medical College of Wisconsin, 2021-present
Advisor: Michael Lerch, PhD
Project: Exploring the functional role of various lipids and ligands on the conformational topology of G-Protein Coupled Receptors
University of Wisconsin – La Crosse 2016-2019
Advisors: Drs. Todd Weaver & Daniel Grilley
Projects: 1) Performing site-directed alterations to the hemolysin A non polar core to probe for critical residues of structural and functional importance concerning red blood cell lysis. 2) Calculating and extrapolating chemical and thermal stability of SS loop mutants within fumarase C as part of a larger project in exploring the SS loop and its importance in catalysis of fumarate to S-malate.
Publications
Stuttgen GM, Grosskopf JD, Berger CR, et all. (2019). Closed fumarase C active‐site structures reveal SS Loop residue contribution in catalysis. FEBS Letters, 594(2), 337–357. doi: 10.1002/1873-3468.13603
General Interests
Fitness, hockey, coding, and enjoying the outdoors with friends and family