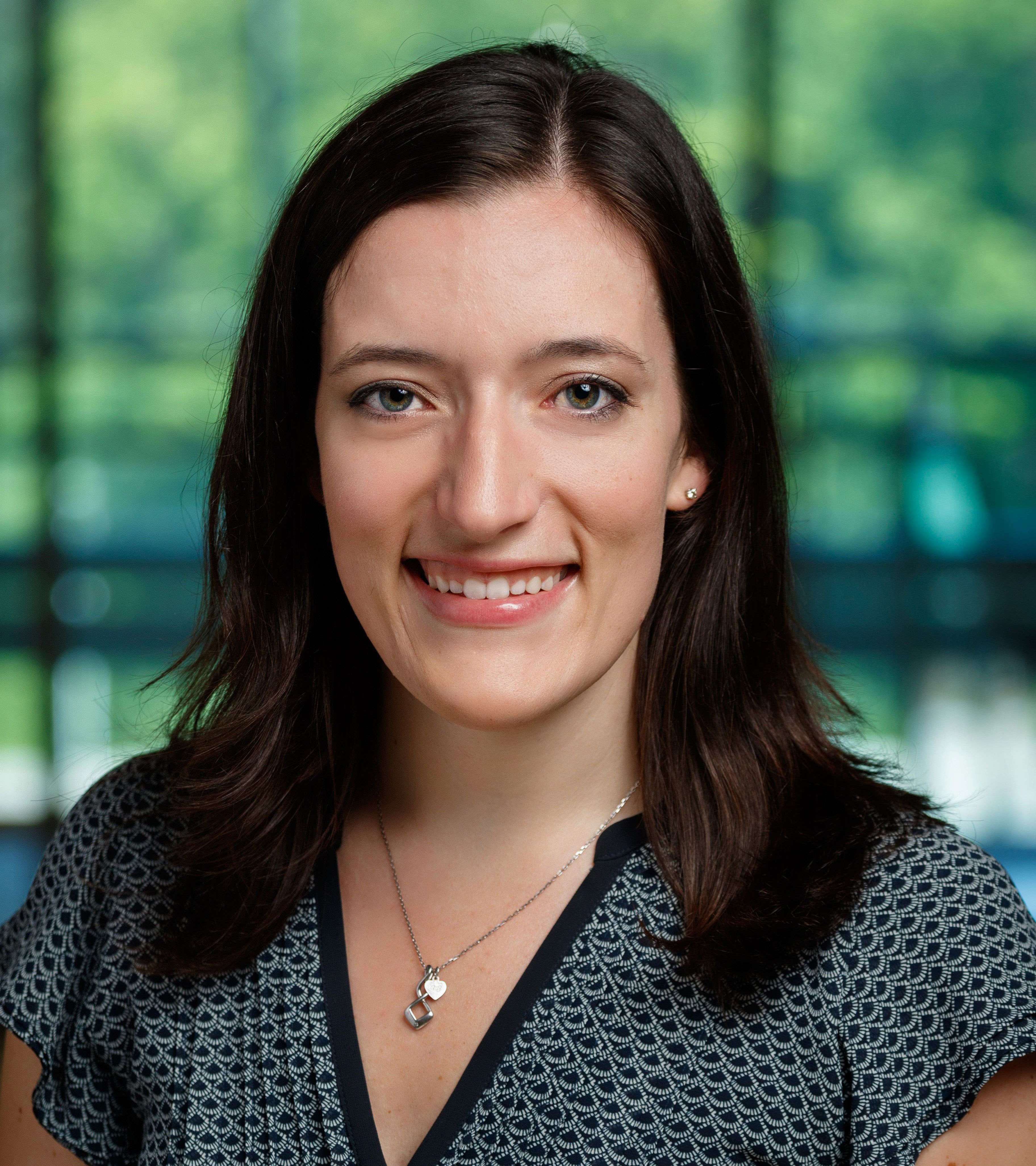 Katelyn Heimbruch, PhD
M3 Student
Faculty Advisor
Sridhar Rao, MD, PhD, Pediatrics (Hematology/Oncology) and Cell Biology, Neurobiology & Anatomy; located at the Versiti Blood Center of Wisconsin
Locations
Medical Scientist Training Program
Contact Information
Education
BS, Genetics, University of Wisconsin-Madison, 2015
Research Interests
Cancer biology, next generation sequencing, computational biology
Research Experience
Medical College of Wisconsin, 2017-2021
Advisor: Sridhar Rao, MD, PhD
Project: Cooperating Mutations in Acute Myeloid Leukemia (F30CA236322)
University of Wisconsin-Madison, 2012-2015
Advisor: David O'Connor
Research focused on host immunogenetics related to viral infection. Projects included characterizing MHC genetic diversity in sooty mangabeys and novel virus discovery in african green monkeys.
Publications
Heimbruch KE, Meyer AE, Agrawal P, Viny AD, Rao S. A cohesive look at leukemogenesis: The cohesin complex and other driving mutations in AML. Neoplasia. 2021 Mar;23(3):337-347. doi: 10.1016/j.neo.2021.01.003. Epub 2021 Feb 20. PMID: 33621854; PMCID: PMC7905235.
Heimbruch KE, Fisher JB, Stelloh CT, et al. DOT1L inhibitors block abnormal self-renewal induced by cohesin loss. Sci Rep. 2021 Mar 31;11(1):7288. doi: 10.1038/s41598-021-86646-9. PMID: 33790356.
Agrawal P, Heimbruch KE, Rao S. (2018). Genome-Wide Maps of Transcription Regulatory Elements and Transcription Enhancers in Development and Disease. Comprehensive Physiology, 9(1), 439–455. https://doi-org.proxy.lib.mcw.edu/10.1002/cphy.c180028
Morgan RA, Karl JA, Bussan HE, Heimbruch KE, O'Connor DH, Dudley DM. Restricted MHC class I A locus diversity in olive and hybrid olive/yellow baboons from the Southwest National Primate Research Center. Immunogenetics. 2018;70(7):449-458. doi:10.1007/s00251-018-1057-3
Karl JA, Graham ME, Wiseman RW, et al. Major histocompatibility complex haplotyping and long-amplicon allele discovery in cynomolgus macaques from Chinese breeding facilities. Immunogenetics. 2017;69(4):211-229. doi:10.1007/s00251-017-0969-7
Heimbruch K, Karl J, Wiseman R, Dudley D, Johnson Z, O'Connor D. Novel MHC class I full-length allele and haplotype characterization in sooty mangabeys. Immunogenetics. August 2015; 67(8): 437-45. doi: 10.1007/s00251-015-0847-0.
Karl J, Heimbruch K, Vriezen C, Mironczuk C, Dudley D, Wiseman R, O'Connor D. Survey of major histocompatibility complex class II diversity in pig-tailed macaques. Immunogenetics. November 2014; 66(11):613-23. doi: 10.1007/s00251-014-0797-y.
Bailey A, Lauck M, Ghai R, Nelson C, Heimbruch K, Hughes A, Goldberg T, Kuhn J, Jasinka A, Feimer N, Apetrei C, O'Connor D. Arteriviruses, pegiviruses, and lentiviruses are common among wild African monkeys. Journal of Virology. July 2016; 90(15):6724-37. doi: 10.1128/JVI.00573-16.
General Interests
I love cooking and baking in all forms! I enjoy traveling (Door County is my second home) and researching/planning trips just as much. When not in the lab or my kitchen I can often be found at the gym working out, golfing, or taking in various sporting events or concerts around Milwaukee!