Starting a Cancer Clinical Trial
Welcome Investigators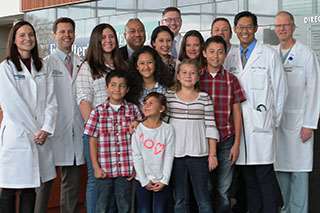 The mission of the Cancer Clinical Trials Office is to conduct cancer clinical trials in a methodologically sound, safe, compliant, expedient, and cost‐effective manner, provide new technologies and treatments to patients, and advance the outcomes of translational cancer research.
Part of this mission is to provide training and standardized resources and processes for new investigators. This page was developed to help support new investigators who are interested in developing cancer clinical trials. We hope you find this collection of tools, documents and links useful. Before moving forward, please review the documents and resources below and let us know if you have any questions.
Do you have questions about the OnCore Clinical Trials Management system? Please visit the OnCore website or contact oncore@mcw.edu.
If you have any other questions starting a new trial, available resources and services, or general questions about cancer trials or the Clinical Trials Office, please contact Betty Oleson, CCCTO Administrator, or Dr. Ben George, Medical Director. Betty can be reached at (414) 805‐8218 or boleson@mcw.edu and Dr. George can be reached at (414) 805‐4600 or bgeorge@mcw.edu.