Geospatial, Epidemiology, and Outcomes Shared Resource (GEO)
Overview of the GEO Shared Resource
The Geospatial, Epidemiology, and Outcomes (GEO) Shared Resource provides access to population-based data, cancer epidemiology and database expertise, information on the cancer burden in the catchment area, and geospatial mapping and analysis to catalyze population-based cancer research, with an emphasis on cancer disparities.
Aims
GEO serves numerous departments and centers on and off campus. The services offered align with three primary aims: (1) To provide up-to-date information on the cancer burden in the MCW Cancer Center catchment area, including spatial and sociodemographic patterns of cancer incidence, diagnosis stage, and mortality; (2) To facilitate the optimal and appropriate use of population-based data resources to conduct rigorous cancer and cancer disparities research; and (3) To support the use of geospatial mapping and analysis techniques and provide geographic information systems (GIS) services.
Contact Information
Email geo@mcw.edu or visit our iLab site.
Wisconsin Lung Cancer Incidence, 2010-2015
This map illustrates lung cancer incidence in Wisconsin from 2010 to 2015 using data from the Wisconsin Cancer Reporting System. The lung cancer incidence rate is indirectly age-sex standardized and smoothed using adaptive spatial filtering. Red areas indicate higher rates than expected and blue areas indicate lower rates than expected, given the regional rate. Areas without color exhibit rates close to the regional rate. The "Percent Minority" layer displays the percent of people who identify as a minority in each Census Tract. Data was obtained from ACS 2012-2016 estimates and EJScreen: Environmental Justice Screening and Mapping Tool maintained by the Environmental Protection Agency. The "Percent Minority" layer is only visible at a higher Zoom level. Different layers can be selected and overlapped to observe patterns.
List of Services
Geospatial Services
Geographic Information Systems (GIS) and Spatial Analysis Services
Spatial Data Acquisition, Preparation and Management
Cartography, Mapping and Data Visualization
Geocoding, Distance Estimation and Routing, Geographic Access Estimation
Disease Mapping, Small Area Estimation, Spatial Pattern and Cluster Analysis
Modeling Including Spatial and Clustered Data
Web-Based Mapping
Data Analysis in R, STATA, Esri Software
Geographic Information Systems (GIS) and Related Technology Support
Software License(s) for GIS and Related Software (Esri, Stata)
Consultation
Geospatial Analysis Techniques and Data Sources
Epidemiology Services
General Epidemiologic Information about Cancer Burden
Boiler Plate Information for Grant Applications about Cancer Burden and GEO Center
Basic Epidemiologic Data (Froedtert-MCW, Southeastern Wisconsin, Wisconsin, U.S.)
Catchment Area/WI Cancer Maps
Website (Updated Cancer Data, Maps, Links to Publicly Available Data, Related Sites)
Specific Epidemiologic Information
Preliminary Data for Grant Applications
Anticipated Accruals to Clinical Trials
Consultation on Study Design and Methodology
Cancer Knowledge, Database Expertise
Study Design, Aims, Measurement/Variables, Feasibility
Outcomes Services
Data Acquisition, Preparation, Management and Analysis
Database Acquisition, Licensing and Use Agreements
Database Repository and Maintenance
Database Cleaning
Variable Creation
Data Manipulation/Linkage
Preparation of Dataset for Analyses
Preparation of Data Dictionaries/Metadata
Data Analyses
Computer and Statistical Programming (R, SAS, Python, Etc.)
Consultation
Specific Database Knowledge
Variable Creation and Data Analysis Strategies
GEO Faculty and Staff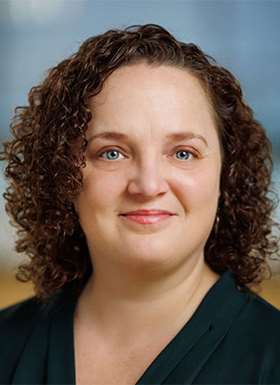 Associate Professor, Division of Epidemiology; Director, PhD Program in Public & Community Health; Co-Director, Global Health Pathway; Co-Director, GEO Shared Resource; Adjunct Associate Professor, Geography, UW-Milwaukee
GHE Course: Global Environmental Health; GEO Resource: Health & Medical Geography; Cancer & Health Disparities; Geographic Information Systems; Epidemiology
Professor, Division of Surgical Oncology; Co-Director, GEO Shared Resource; Interim Program Leader, MCW Cancer Center Breast Disease-Oriented Team
GEO Resource: Administrative Databases & Tumor Registries; Health Services Research; Cancer Outcomes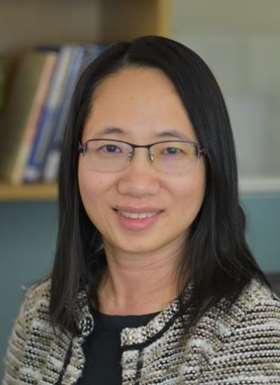 Research Scientist
GEO Resource: Geography; Geospatial Analytics; Urban Planning & Built Environment
Bethany Canales, MPH
Statistician
GEO Resource: Geographic Information Systems & Web Mapping; Data Management & Statistical Analysis; Epidemiology