Body Donation Program in the News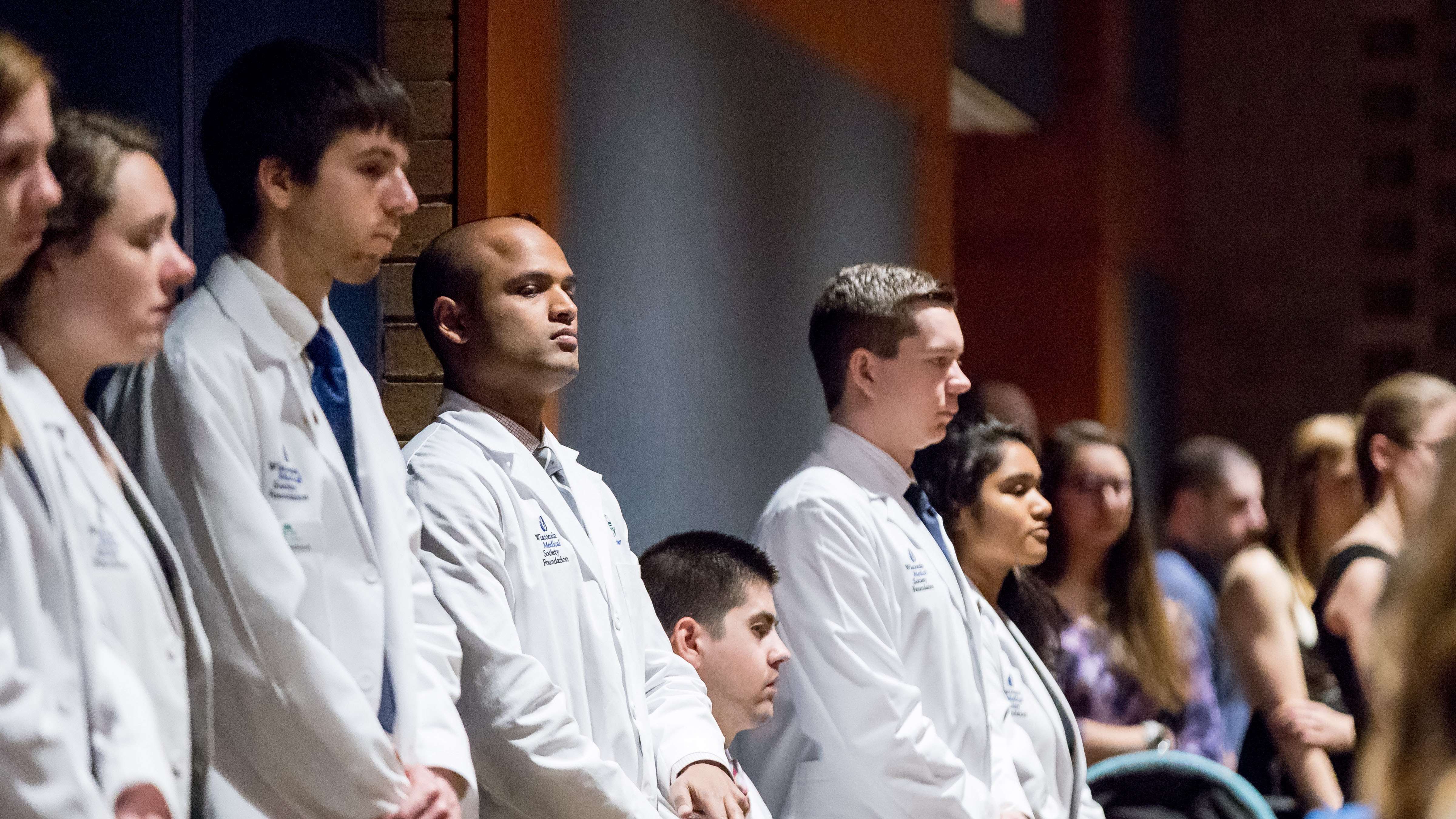 Students Learn Life Lessons in Honoring Those Who Give
In 2017 MCW's newest batch of future physicians stepped into their Clinical Human Anatomy lab for the first time. As these students begin their journey of discovery with their body donors, last year's class reflects on how the lessons learned from these selfless individuals go far beyond anatomy.
The Course of Their Lives: Anatomy Class is Focus of Series in Milwaukee Journal Sentinel
The Milwaukee Journal Sentinel follows six M1 students through anatomy class, from the first day of lecture to the memorial service honoring the donors who provided this critical part of their medical education.
"[200 students'] thoughts are drifting up a flight of stairs to the sprawling dissection lab, where in two days they will meet and become intimate with something many have scarcely encountered: Death."
Milwaukee Journal Sentinel
While preparing to dissect the arms and shoulders of the cadaver at Table 1, the students lift the body and flip it over onto the back. As they do this, the towel that has been covering the woman's face slides off and drops to the floor."
Milwaukee Journal Sentinel
"Then, in the last week of September, Hinkamper's dissection group delves inside the old woman's chest. What they find is anything but grand or idealized."
Milwaukee Journal Sentinel
"Kleist has tried not to think about her life. The more he knows, the harder it is to take a scalpel to her. Yet he is intensely curious."
Milwaukee Journal Sentinel

Story by Mark Johnson / Photos & videos by Rick Wood