Units are organized around particular approaches or content areas. Leaders of each unit will help to set the CAPS strategic plan and work towards its goals as well as serve as a resource for CAPS by representing their Unit to people both within and outside of CAPS. Unit Leaders will support existing CAPS investigators and help to identify new core investigators, associate investigators, and trainees. Unit Leaders will use rigorous research methodology to pursue competitive grant funding and develop the next generation of researchers.
Biostatistics/Health Economics Unit
Unit Leader
Prakash Laud, PhD
Professor, Biostatistics
The overall objective of the Biostatistics/Health Economics Unit will be to provide scientific leadership, from the development stage of projects and preparation of grant proposals through the analysis, interpretation, and reporting of quantitative study results, by providing coordinated and efficient statistical, epidemiologic, and economic support to investigators in CAPS. This Unit will also provide guidance in developing high quality, accurate, and reliable data for analysis, and coordinate sharing of data across different projects. Biostatistics/Health Economics Unit members will be involved in study design, data management, data analysis, dissemination of results and mentoring of junior faculty. Beyond support for CAPS members, the Biostatistics/Health Economics Unit will develop novel algorithms and information systems for the purpose of discovery and data integration applicable to outcomes research and develop capacity to use novel analytic methods such as natural language processing, applying machine learning to medical data, spatial analysis, and geo-statistical methodology.
Global Health Unit
Unit Leader
Leonard Egede, MD, MS
Director, Center for Advancing Population Science Professor of Medicine & Eminent Scholar Chief, Division of General Internal Medicine; Associate Director for Cancer Disparities, MCW Cancer Center
This Unit will provide scientific leadership to expand the work of healthcare transformation from the United States abroad. Unit members currently collaborate across institutions and countries through collaborative relationships and ongoing projects. Efforts will focus on increasing the use of evidence-based medicine, conducting epidemiological studies in developing countries, informing public health policy through rigorous research projects, improving outcomes for communicable and non-communicable diseases, and engaging communities in health and health research. In addition, faculty will mentor medical and doctoral students interested in global health research on adding to the body of literature on addressing health concerns in global communities and providing experiences to gain an appreciation for the ethical responsibilities that come with conducting global health research.
VA Unit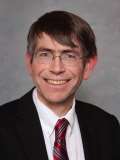 Unit Leader
Jeff Whittle, MD, MPH
Professor, Medicine/General Internal Medicine
The overall objective of the VA Unit will be to develop the necessary range and number of funded VA investigators to allow the Clement J. Zablocki VA Medical Center to become a VA funded Center of Innovation or COIN. To do this, the unit will support investigators who wish to pursue VA grants/projects and encourage and support current VA health services research investigators. This support will include providing guidance on routine procedures such as WOC and R&D Committee approval, facilitating access to VA resources and research databases, and guiding meaningful engagement of veterans, veterans' groups, clinicians and operations partners in VA grant development and execution. This Unit will also focus on increasing the awareness of research being conducted at the VA. This Unit will help identify resource needs to ensure coordination between MCW and the VA and allow efficient support of investigators interested in engaging in VA research. Finally, this unit will support efforts to build veteran relevant research activities in the broader MCW community.
Health Systems Research Unit
Unit Leader
Rebekah Walker, PhD
Associate Professor, Medicine/General Internal Medicine
The overall objective of the Health Systems Research Unit will be to provide scientific leadership on developing manuscripts, pilot projects, and grant proposals focused on health systems research. The goal of this Unit is to facilitate research focused on the most effective ways to organize, finance, and deliver care, as well as the translation and implementation of research findings into everyday clinical practice. A key area of focus for this Unit will be to align clinical investigators with health systems researchers to promote research collaborations between clinical and research experts, foster partnerships across different health systems, and translate and disseminate research endeavors. Perspectives from health services research, clinical informatics, and human factors engineering are included.
Population Health Unit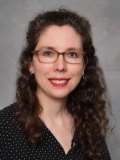 Unit Leader
Joan Neuner, MD, MPH
Associate Professor, Medicine/General Internal Medicine
The overall objective of the Population Health Unit will be to provide scientific leadership, guidance, and support focused on population health research. The ultimate goal of this Unit will be to complement individual level research and public health efforts to develop research focused on patterns of health determinants and policies/interventions to improve patient care and health outcomes. The Population Health Unit will focus on engaging researchers and supporting research focused on improving the well-being and quality of life of populations served by MCW, including the quality of care received and the policies impacting populations. Research in this Unit includes a wide range of data sources (both primary and secondary) and methods (both qualitative and quantitative). Perspectives from health services research, behavioral interventions, clinical informatics, and human factors engineering are included.
Health Disparities/Community Engagement Unit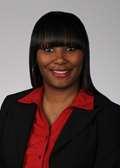 Unit Leader
Joni S. Williams, MD, MPH
Assistant Professor, Medicine General Internal Medicine
This Unit will provide scientific leadership and guidance in the process of addressing health disparities and engaging community members in solving health concerns. Unit members will focus on engaging communities in research through identifying relevant issues to the community, conducting research in collaboration with communities, and evaluating and sharing results with the community. In addition, this Unit will assist investigators in understanding disparities and successfully designing and executing innovative and clinically meaningful interventions with the aim of decreasing disparities in health. Members will focus efforts on understanding and appreciating the capacities and assets of their community of interest, increasing awareness of health disparities in the populations and communities CAPS engages, and developing and deploying community-based interventions. Research in this unit will incorporate both quantitative and qualitative methods. The Unit will provide support for integrating quantitative and qualitative data, and reporting on qualitative and mixed methods research results.