Invest in your Neighborhood
The vision for MCW's Flourishing Lives initiative is to help shape Milwaukee as one of the healthiest and safest cities in the nation. To help us contribute to this vision, MCW seeks to better understand and address social determinants of health through civic engagement, education, research and policy change over the next decade. Crucial to these efforts is exploring the potential opportunity to invest in a physical presence in a Milwaukee neighborhood within the next 18-20 months.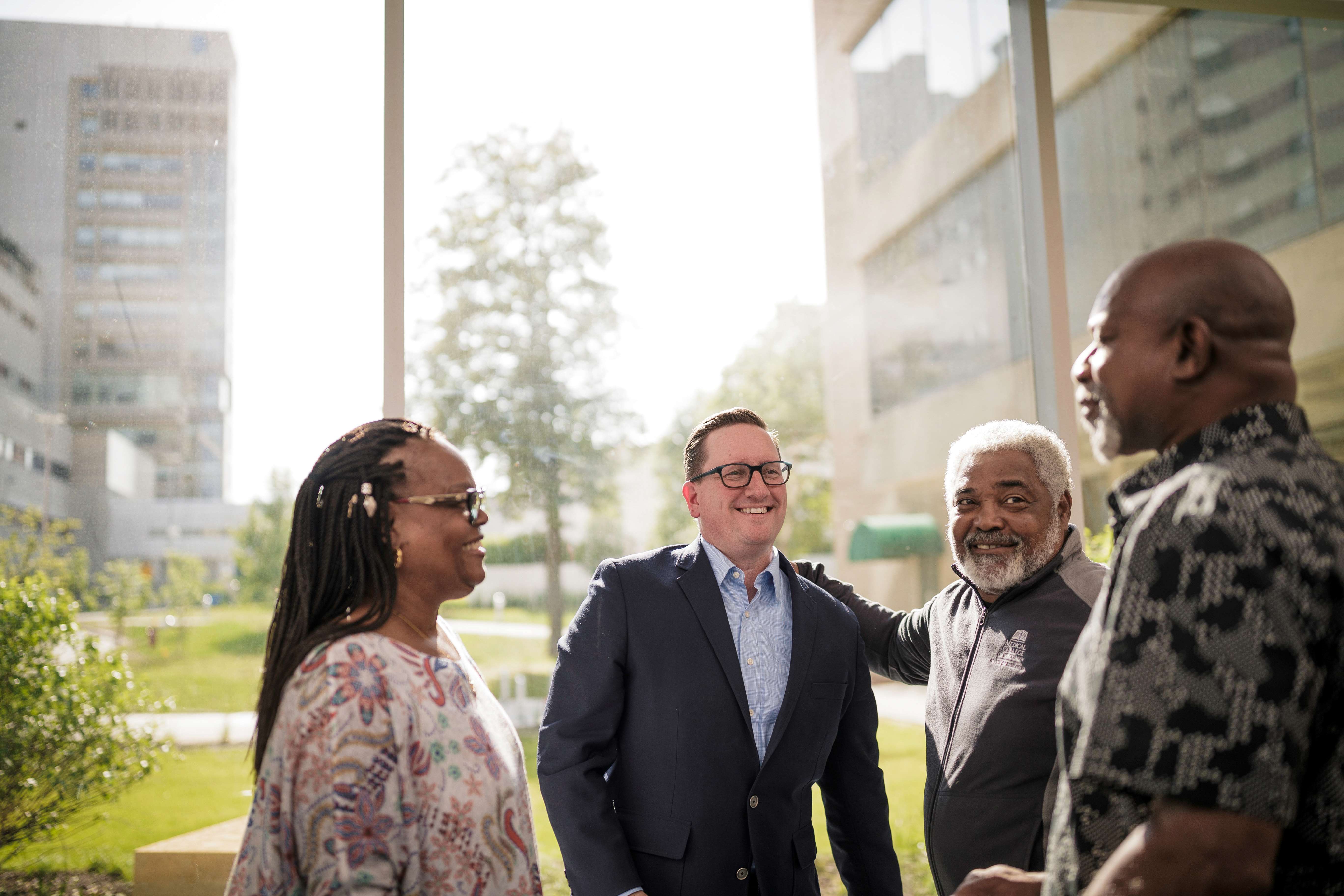 Goals
First, MCW will be more present in and engaged with community members to understand their most important needs.
Using this understanding, MCW plans to develop programs, partner with community organizations and promote additional investment to address the social determinants of health.
Efforts may include:
Providing access to MCW programs
Promoting education and pipeline opportunities
Advocating for policy to impact meaningful change
Being a catalyst for workforce access
Structuring partnerships to provide affordable housing
Identifying opportunities to address food insecurity issues
"
This isn't about a building, it's about the impact it will have on people's lives.
Useful Information
What
Planned as a comprehensive, place-based strategy to re-invest in the community
Intended to act as a catalyst to spur social and economic development
Located in a Milwaukee neighborhood near downtown with a population that faces significant health disparities and socioeconomic needs
Why
The health of our community is essential to MCW
Partnering with the community to identify needs and solutions is our goal
Connecting MCW's greatest assets – people and knowledge – to address the social and economic disparities that negatively affect health
Complements and aligns with partner goals, for example, the Advancing a Healthier Wisconsin Endowment's goal of improving the health of Wisconsin, and the City of Milwaukee's Health Plan (MKE Elevate)
Opportunity to leverage partnerships to address community needs where there is potential for substantial impact
Strengthens our community engagement mission and enhances education, patient care and research opportunities
How
We plan to co-locate select MCW centers, institutes and programs to enable them to be more connected with the community
A 100,000 – 150,000 square foot physical presence would be a catalyst for additional investment and development in the surrounding area to address neighborhood deficits and improve neighborhood assets (e.g. food access, affordable housing)
Partner with like-minded organizations that have similar goals and have demonstrated a commitment within the same Milwaukee neighborhood where we will locate
Next Steps
We plan to present a recommendation of the final location, governance and financial model to the Board of Trustees in 2018
Occupancy is targeted for 2020
Flourishing Lives in the Media
BizTimes
Milwaukee Business Journal
Milwaukee Courier
Milwaukee Journal Sentinel
The Freeman
Wisconsin Health News
WTMJ Radio
Contact Us
Flourishing Lives
Medical College of Wisconsin
8701 Watertown Plank Rd.
Milwaukee, WI 53226