MCW Libraries Featured Resource | Ovid Discovery
New Year, new resource!
Ovid Discovery is here to help with multiple avenues of searching all in one place. Search all Discovery content, UpToDate, eJournals & eBooks, build a search in a PICO specific format, and much more! An Ovid Discovery search result list will show you:
How to bookmark an article
How to download the full text resource
How many times the item has been cited
Where to find the full resource that the article was published
It's a one-stop-shop for all your searching needs! Ovid Discovery has links to searching DynaMed, Top Clinical journals, Lippincott Procedures, as well as access to key resources like Clinical Key, Access Medicine, and Ovid Medline.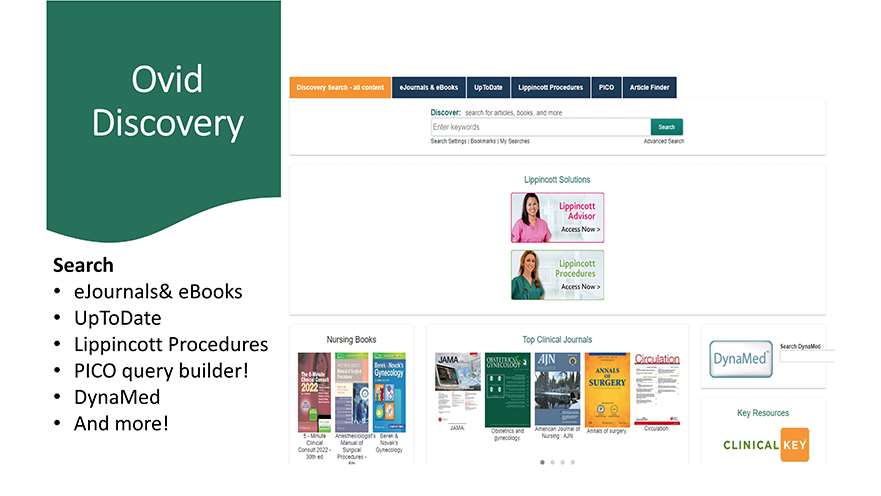 For questions or to connect with the library, contact us via email, chat, or phone.
Stay up-to-date on library news by following us on Facebook, Twitter, and Instagram.