Division of General Internal Medicine Patient Care
Our faculty provide comprehensive care and treatment of the adult and adolescent patient at hospitals and clinics throughout the Milwaukee area. As experts in primary care medicine, we our guided and formed by core values that include: Compassion, Honesty, Humility, Knowledge, Scholarship, Teamwork, and Communication. We deliver patient-centered, effective, and efficient medical care while teaching the fundamentals of General Internal Medicine to health care providers and leaders of the future. We foster innovation and research in patient care and clinical knowledge, encourage disease prevention and healthy living, and work to reduce the cost of medical care through clinical efficiency and patient education.

To make an appointment at any of our locations please call appointment services at (414) 805-3666.
We provide inpatient hospital care including acute hospital care, consultation medicine, and pre-operative patient evaluations at Froedtert Hospital.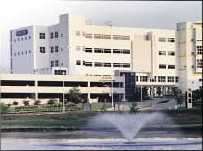 At Froedtert & the Medical College of Wisconsin General Internal Medicine Clinic we provide primary care as well as urgent care services through our Internal Medicine Access Clinic (IMAC).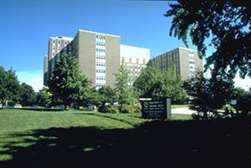 We provide comprehensive inpatient care, outpatient primary care, and emergency care to our nation's veterans at the Clement J. Zablocki VA Medical Center in Milwaukee.