Letters from the Chief Residents
Sam Hooshmand, DO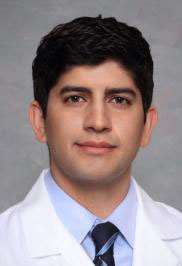 I was born and raised in Jefferson City, Missouri. For my undergraduate education, I attended the University of Missouri – Columbia and obtained a dual-degree in Biochemistry and Psychology. After graduating, I spent two years doing research in the field of epigenomics. Realizing that my passion was for clinical science, I decided to pursue a career in medicine. For medical school, I attended Des Moines University in Iowa. Medical school further cultivated my passion for science and specifically Neurology. Matching to the Medical College of Wisconsin and moving to the Milwaukee area was an exciting time for both me and my family.
Trying to figure out what residency program is the best fit for you can be a daunting task. Multiple factors placed MCW at the top of my list. From an academic standpoint I knew I could develop a strong and broad foundation in Neurology. MCW has robust faculty that represent all sub specialties of Neurology. Furthermore, the faculty here are dedicated to teaching and are approachable to discuss all patients (even if they're not on service) as well as your career goals. Additionally, Milwaukee is an amazing place to live. We have great local sports teams in the Bucks and Brewers, a beautiful lakefront with tons of activities, a multitude of live theatrical and music performances, and an ever-growing list of festivals. Also, the Milwaukee airport offers daily direct flights to all regions of the US making the ability to travel hassle free.

As I approach my final year of residency, I am incredibly grateful to have been a part of MCW Neurology Department. MCW has advanced my passion for Neurology and through my experiences has helped me realize my long-term goal of becoming a clinical academician in Neurology. Beyond the educational experience I am truly thankful for the multitude of life-long friendships that have been developed with my co-residents, fellows, and faculty. Overall, Neurology is an excellent career decision and I wish you the best in your educational journey.
Pamela Youssef, MD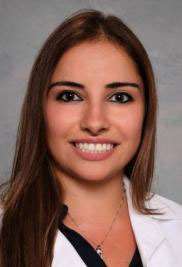 I am originally from a small country in the middle east, Lebanon. I grew up there enjoying its beaches and mountains (often within the same day), and completed my undergraduate degree in Biology, before moving far away for medical school. I received my medical degree from St George's University School of Medicine, located in Grenada, a beautiful Caribbean gem. I can't say that the cold weather is what attracted me to Milwaukee the most after the Caribbean life, but the warm people I found at MCW definitely did. Being around people who truly care and who would go out of their way to ensure your wellbeing, is what makes the biggest difference in a residency experience. In the Neurology department at MCW, I found these people, from our program director and chairman to our program coordinator, to all the attendings who dedicate their time to create an exceptional teaching environment.
Wisconsin is a beautiful city that has diverse activities including theater productions, boating, breweries, waterparks, camping, parks, and of course, a lot of cheese and summer festivals. If you are looking for a warm environment with excellent mentoring, and a beautiful city with Midwestern charm, we look forward to welcoming you in our program.