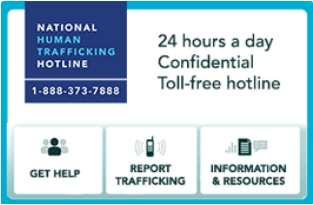 Welcome to The Medical Response to Sex Trafficking in Minors Training Module.
This is a case-based, interactive module designed to provide basic knowledge regarding the definition and medical response to youth at risk for sex trafficking.
The content was developed for medical providers practicing in Wisconsin but is applicable to providers in other areas as well.
Additional Online Training
Recognizing and Responding to Human Trafficking in a Healthcare Context

Learn More

Stop. Observe. Ask. Respond (SOAR) Human Trafficking Training

Learn More