MCW Equity Influencer Series
The Office of Student Inclusion and Diversity invites all students to engage in the Equity Influencer Series. This five-part summer series will feature MCW and community leaders who are dedicated to dismantling structural racism, standing up for social justice, and achieving health equity. This is intended to be a space for authentic, raw, and action-oriented discussions for all students surrounding critical topics including racism, police and violence, advocacy, allyship, and supporting Milwaukee Black-owned businesses. This series is intended for MCW Students only. 
Steps to Uplift MKE Black-Owned Businesses
Steps to Uplift MKE Black-Owned Businesses
As demonstrators around the world rally in support of the Black Lives Matter movement, many wonder what actions they can take. Conversations have swirled around increasing individual and corporate support for Black-owned businesses. The speakers will explore ways for MCW to be more intentional in its commitment to Black-owned businesses through the establishment of a partner relationship that is rooted as a sustainable business commitment.
Thursday, August 27 | 6:00-7:00 pm
Speakers: Greg Wesley, Senior Vice President, Strategic Alliances and Business Development, MCW; Joanne Sabir, Owner, Shindig Coffee; Ossie C. Kendrix, Jr., President and CEO African American Chamber of Commerce of Wisconsin
PAST: A Conversation on Race and Racism
PAST: A Conversation on Race and Racism
Students will participate in a virtual educational environment to explore crucial conversations about race. The YWCA Racial Justice team will guide a conversation that explores the following questions: What is race? What is racism? How do ideas of race affect how we see others and ourselves?
This event is sponsored by the Office of Alumni Relations and MCW/Marquette Alumni Association.
Thursday, July 9 | 5:30-7:30 pm
Speaker: Dr. Martha Barry, PhD, Racial Justice Director, YWCA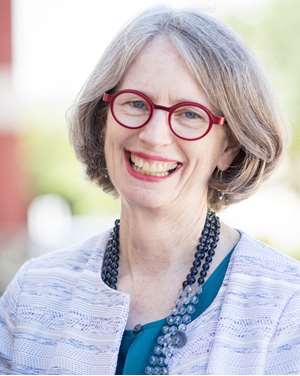 About Martha Barry, PhD:
Martha Barry is a white woman deeply committed to ending racism. She is a racial justice trainer, connector, bridge builder, and dedicated leader. Her 13 years with the YWCA Southeast Wisconsin have allowed her to hone her pursuit of racial justice by building community, creating curriculum addressing racism, and advising nonprofit and business leaders on next steps in their racial equity efforts.
A recording of this session is available online. This recording is password protected. Please email studentdiversity@mcw.edu to request the password.
View the recording
PAST: Past and Present: Understanding the History of Police and Violence against Black People in the U.S
PAST: Past and Present: Understanding the History of Police and Violence against Black People in the U.S
The founding and evolution of the police in the United States can be traced to a variety of historical, legal and political-economic conditions. In this session, the speakers will provide historical context on policing in the US including history and evolution of the Police State, systematic violence against black and brown communities and the role of the healthcare community
Thursday, July 16 | 6:00-7:00 pm
Speakers: Jamaal Smith, Manager Office of Violence Prevention, City of Milwaukee Health Department; Dr. Robert Smith, Professor, History Department & Director, Center for Urban Research, Teaching & Outreach, Marquette University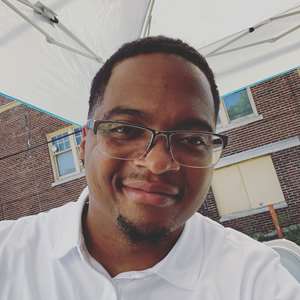 About Jamaal Smith, MPA

Jamaal Smith serves as the Violence Prevention Manager of the Office of Violence Prevention (OVP) within the City of Milwaukee's Health Department. Jamaal manages community engagement, policy advocacy and the implementation of the Blueprint for Peace. He previously served as the the Racial Justice Community Engagement Manager with the YWCA Southeast Wisconsin where he advocated for legislation that supports racial equity for communities of color on a local, state and national level.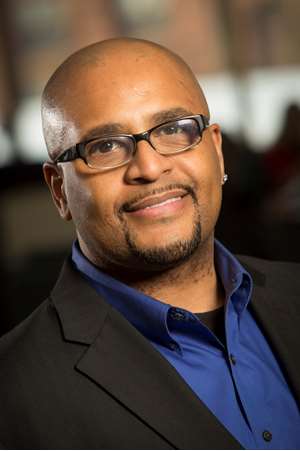 About Dr. Robert Smith, PhD
Dr. Robert S. Smith is the Harry G. John Professor of History and the Director of the Center for Urban Research, Teaching & Outreach at Marquette University. His research and teaching interests include African American history, civil rights history, and exploring the intersections of race and law.
View the Recording
PAST: Leveraging Your Platform: Meet Dr. Jesse Ehrenfeld, Immediate Past Chair, AMA Board of Trustees
PAST: Leveraging Your Platform: Meet Dr. Jesse Ehrenfeld, Immediate Past Chair, AMA Board of Trustees
Advocacy is multifaceted whether you're advocating for yourself or on behalf of someone else. It's all about giving people a voice. Dr. Ehrenfeld will share how he leveraged his role as AMA Board Chair to discuss how racism and police violence—especially against marginalized and minoritized communities—negatively impacts health and how the AMA is taking action to advance health equity.
Thursday, July 30 | 6:00-7:00 pm
Speaker: Dr. Jesse Ehrenfeld, Director, Advancing a Healthier Wisconsin (AHW) Endowment and senior associate dean, MCW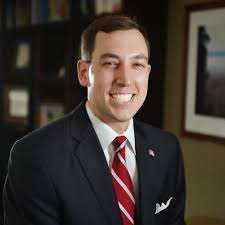 About Jesse Ehrenfeld, MD, MPH, FAMIA, FASA
Dr. Jesse Ehrenfeld serves as Director of the Advancing a Healthier Wisconsin Endowment (AHW) and Senior Associate Dean and Professor at the Medical College of Wisconsin (MCW) School of Medicine. Active in the American Medical Association (AMA) since medical school, Dr. Ehrenfeld was elected to the esteemed AMA Board of Trustees in 2014, serving as chair in 2019-2020. Dr. Ehrenfeld has long advocated on behalf of lesbian, gay, bisexual, transgender, and queer (LGBTQ) individuals. In 2016, he was recognized with an Emmy nomination for his work on the New York Times-produced documentary, "Transgender, at War and in Love.."
View the recording
PAST: Which One Are You: Ally or Accomplice?  Going Beyond A Performative Role Towards Action 
PAST: Which One Are You: Ally or Accomplice?  Going Beyond A Performative Role Towards Action 
Explore the intersections of ally and accomplice, privilege, and responsibility. Spend time reflecting on your role and ways you can serve your personal and professional life with more intention.
Thursday, August 20 | 6:00-7:00 pm
Speakers: Pardeep Kaleka, Executive Director, Interfaith Conference of Greater Milwaukee; Shary Tran, Director, D&I, Froedtert Health; Kevin Sucher, Executive Director, 88Nine Radio Milwaukee; Corry Joe Biddle, VP of Community Affairs, Metropolitan Milwaukee Association of Commerce & Executive Director, FUEL Milwaukee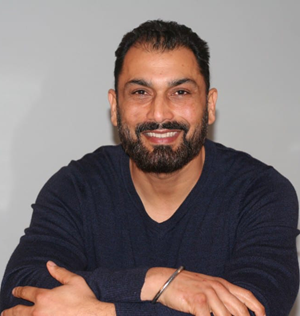 About Pardeep Kaleka
Pardeep Kaleka is the Executive Director of Interfaith Conference of Greater Milwaukee, Founder of Serve2Unite, Published Author of "The Gifts of Our Wounds," and Clinician specializing in utilizing a trauma-informed approach to treat survivors and perpetrators of assault, abuse and acts of violence. A native of Punjab, India, Pardeep Singh Kaleka grew up in Milwaukee, WI. As a former Police Officer and Educator in the city of Milwaukee, Pardeep understands some of the difficulties facing our communities locally and abroad. Both in his practice and out, Pardeep's passion remains one of healing and transformation and his hope is to engage communities in building healthy social fabric and communal identity.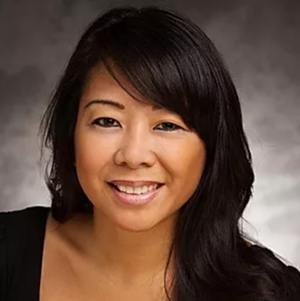 About Shary Tran
Shary Tran is the Director of Diversity and Inclusion for the Froedtert & the Medical College of Wisconsin Health System. Her work focuses on workplace and workforce initiatives with the goal of ensuring a quality healthcare experience. Shary specializes in strategic recruitment, diversity education, and development of quality staff for the health system. Before joining Froedtert Health, Shary spent over 15 years working in the field of Diversity and Inclusion for Fortune 500 companies such as Briggs & Stratton and Johnson Controls.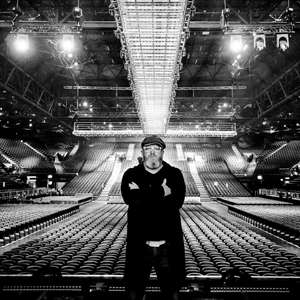 About Kevin Sucher
Milwaukee's Kevin Sucher is an award-winning entertainment management executive. Sucher worked as a professional musician for several years, teaching himself recording and sound engineering skills that would eventually lead to a pivot from musician to producer. Through producing, Kevin built relationships with artists and influential professionals in the entertainment industry which grew into artist management. Since 2008, he has run his own Milwaukee-based management, production and consulting agency, Sucher Entertainment, working on behalf of global artists such as Eric Benét, David Foster and The Tenors. Kevin has made a career of working with artists from significantly different backgrounds with a focused mission of bringing people together to create a place of belonging. Sucher has over twenty years of leadership and business experience in the entertainment industry and has been nominated for three Grammy Awards.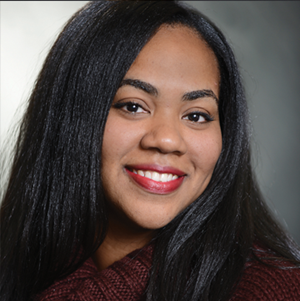 About Corry Joe Biddle
Corry Joe serves as the Vice President of Community Affairs for the MMAC, promoting the association's mission to improve metro Milwaukee as a place to invest capital, grow business and create jobs. She is also the Executive Director of FUEL Milwaukee, the MMAC's talent attraction and retention organization serving young professionals. She is responsible for the oversight and development of programs, services, and events benefiting FUEL's members and corporate sponsors. She's also involved in the development of MMAC's workplace talent initiative, "Making Milwaukee a Region of Choice for Diverse Talent," which seeks to increase the numbers of African American and Latino/Hispanic professionals in leadership roles.Formerly the executive director of America's Black Holocaust Museum, Corrie Joe offers a unique perspective on the relationship between diversity, economic development, and community engagement.
Stay Engaged
All learners should take the time to learn more about topics such as race and racism, inclusion efforts and systemic violence. Self-education is an important first step in actively engaging in this work and is a life -long process. Here are some resources to continue your commitment to inclusive excellence and becoming a culturally-responsive health scientist.
To Read
Police Brutality Must Stop | American Medical Association
"AMA policy recognizes that physical or verbal violence between law enforcement officers and the public, particularly among Black and Brown communities where these incidents are more prevalent and pervasive..."
Black Man in a White Coat | Damon Tweedy, MD
"[This book] examines the complex ways in which both black doctors and patients must navigate the difficult and often contradictory terrain of race and medicine."
Just Mercy | Brian Stevenson
"This book tells the story of Bryan Stevenson's attempts to help those on death row in the US, particularly those in the state of Alabama"
The New Jim Crow | Michelle Alexander
"The New Jim Crow is a stunning account of the rebirth of a caste-like system in the United States, one that has resulted in millions of African Americans locked behind bars and then relegated to a permanent second-class status..."
Medical Apartheid | Harriet A. Washington
"From the era of slavery to the present day, the first full history of black America's shocking mistreatment as unwilling and unwitting experimental subjects..."
A Terrible Thing to Waste: Environmental Racism and Its Assault on the American Mind | Harriet A. Washington
"A "powerful and indispensable" look at the devastating consequences of environmental racism and what we can do to remedy its toxic effects on marginalized communities."
Why Are All the Black Kids Sitting Together in the Cafeteria? | Beverly Daniel Tatum
"Walk into any racially mixed high school and you will see Black, White, and Latino youth clustered in their own groups. Is this self-segregation a problem to address or a coping strategy?"
To Watch
What I Learned from a Lynching Survivor About Anger | Reggie Jackson (YouTube)
"In this talk, Jackson shares what he has learned about dealing with anger in a positive way from his mentor, Dr. James Cameron, the only known lynching survivor and founder of America's Black Holocaust Museum."
Unnatural Causes | PBS
"This is a story about health, but it's not about doctors or drugs. It's about why some of us get sicker more often and die sooner and what causes us to fall ill in the first place."
Interview with the founders of Black Lives Matter |TEDWomen2016
"In this spirited conversation with Mia Birdsong, the movement's three founders share what they've learned about leadership and what provides them with hope and inspiration in the face of painful realities."
Born Into It with Quinn Capers, MD | TEDx
"A Physician/Activist, Dr. Quinn Capers IV" introduces some of his medical role models that were also activists for African American civil rights and calls all of us to use our careers to create positive change.
I Am Not Your Negro | Netflix
"Based on James Baldwin's unfinished book, this visual essay explores racism through the stories of Medgar Evers, Malcolm X and Martin Luther King Jr."
13th | Netflix
"In this thought-provoking documentary, scholars, activists and politicians analyze the criminalization of African Americans and the U.S prison boom."
To Support
As we rally in support of the Black Lives Matter movement and tackle systemic racism, many wonder what actions they can take. Increasing individual and corporate support for Black-owned and minority-owned businesses is one step that we can all take to ensure our dollars align with our values. Below are some resources for Milwaukee Black-owned business as you consider to support:
Milwaukee African American Chamber of Commerce
"The mission is to foster growth in the African-American business community. Partnership, business expansion, business growth and jobs creation are the keys to the success."
MKE Black
An app that promotes black-owned and black-operated businesses in Milwaukee.
Our institutional Office of Diversity and Inclusion (ODI) has many resources available as well, whether you are seeking ways to get started or interested in hearing different perspectives.