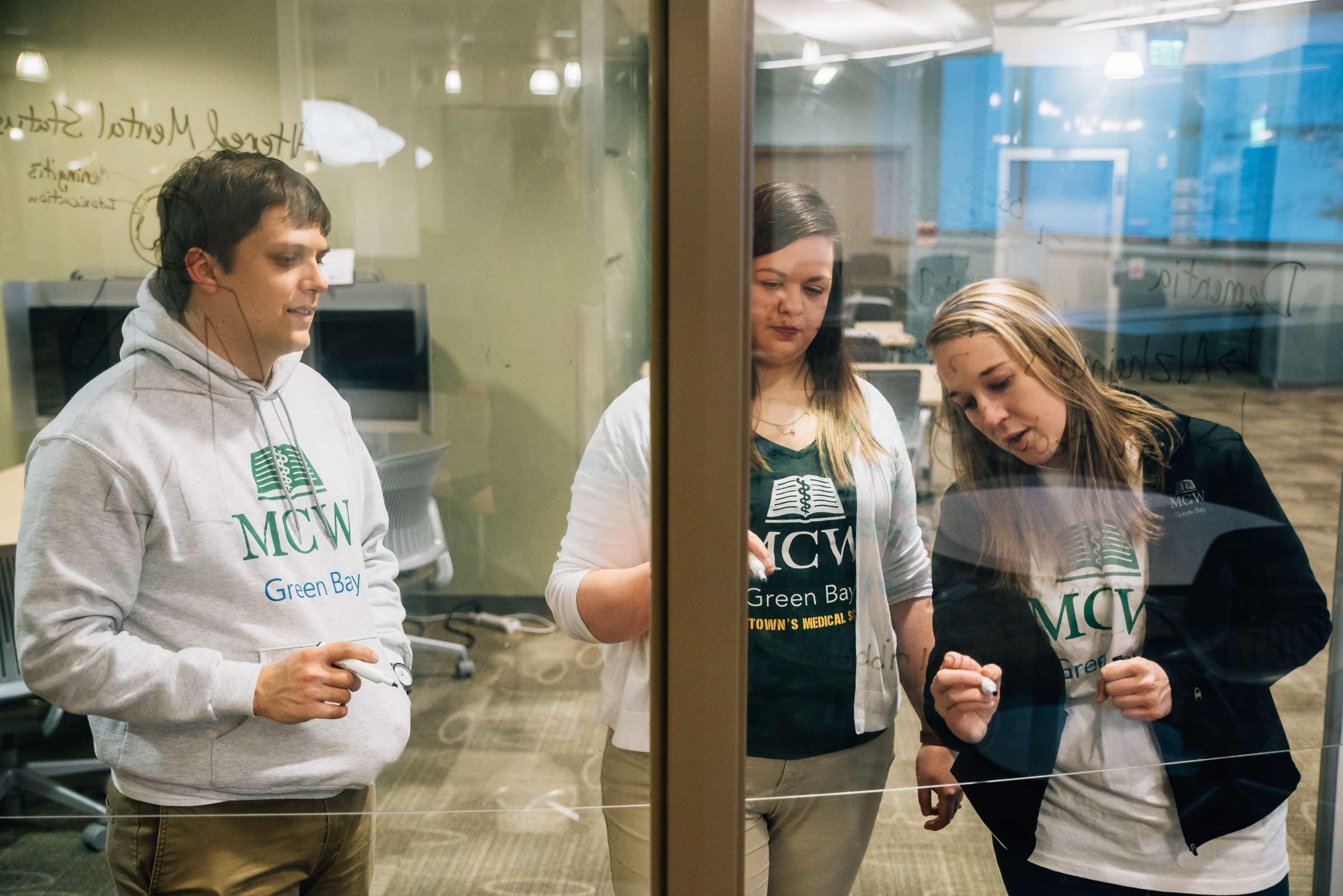 Office of Student Scholarly Activities
Our Scholarly Pathways allow students to individualize their medical training while working with peers and faculty mentors to pursue an area of common interest in greater depth. Scholarly Pathways are a required component of our curriculum for all First and Second Year students, with an option to continue in the Third Year.

Each of the Pathways features two components:

1) a structured curriculum with a core set of competencies delivered through monthly workshops, or core sessions; and

2) flexible, experiential noncore enrichment activities guided by a faculty advisor and an Individualized Learning Plan (ILP) designed to apply core concepts in a variety of settings.

By the end of the Third Year, all students complete and present a scholarly project.
Resources and Quick Links
Faculty Resources
Faculty Pathway Project Proposal Form
This form is for a faculty member to propose a scholarly project for one or more medical students in an MCW Pathway.

Handbook for Faculty (PDF)
This handbook is intended to provide faculty serving as Advisors and Project Mentors with information needed to support student achievement in the Scholarly Pathways.

Pathway Advisor Expectations (PDF)
You have been asked to serve as a Pathway Advisor. This letter is to offer some guidance on what the role entails.

Teaching Toolbox
The toolbox was designed by the Faculty Development Workgroup. It contains downloadable documents, tutorial videos, and helpful websites to make time in the classroom more effective and efficient. The toolbox introduces basics, then advances to best practices. As we grow and learn together, more content will be added to support your goals.
Quick Links
Clinical Resources from MCW Libraries
Questions? We're here to help