MCW School of Pharmacy ASHP Residency Match Rate Surpasses National Average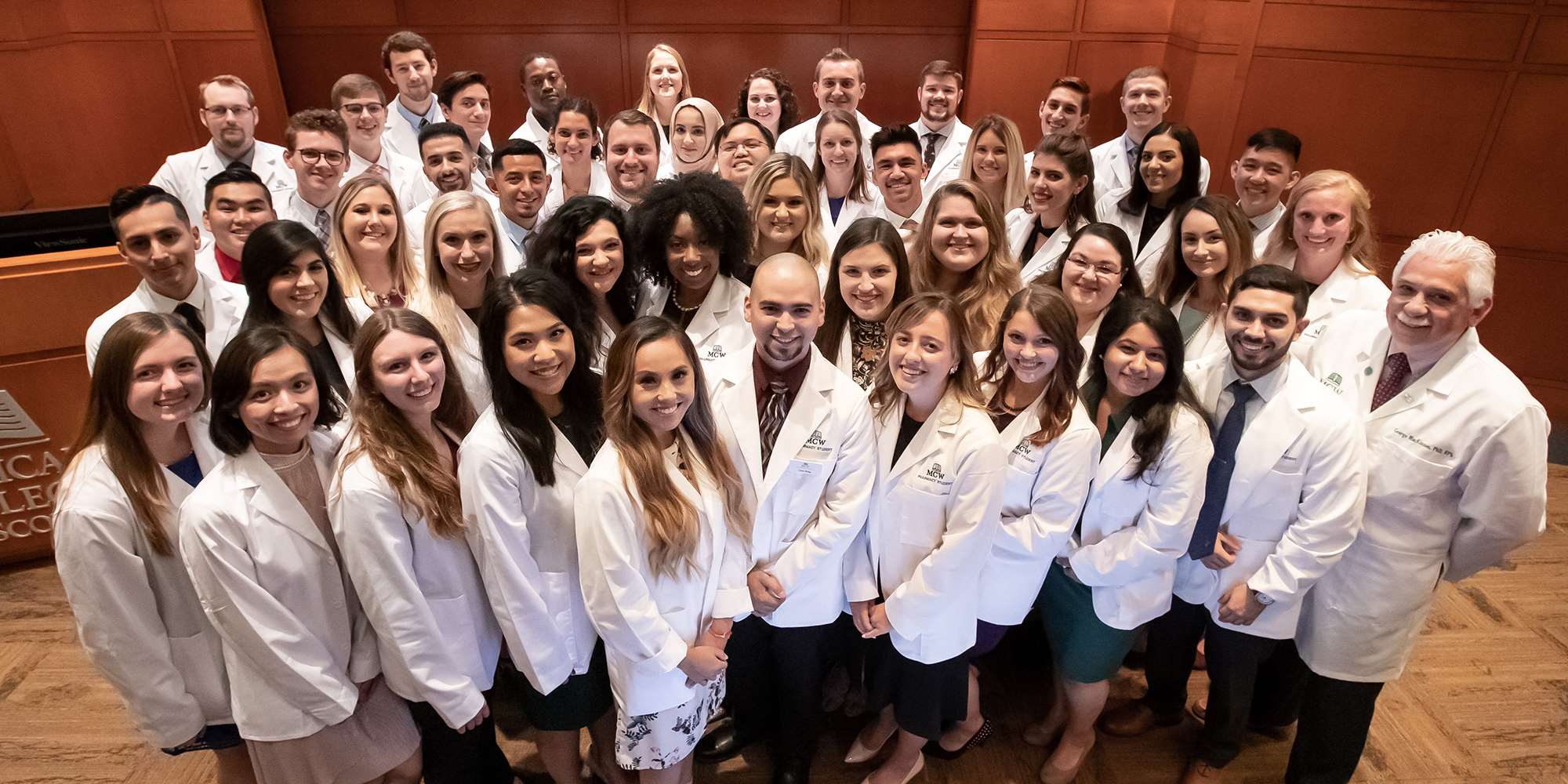 Eighty-one percent of residency applicants from the Medical College of Wisconsin (MCW) School of Pharmacy Class of 2022 matched during Phase I of the annual post-graduate pharmacy match program on March 16, surpassing the 2022 national average of 72 percent. The program is sponsored by the American Society of Health-System Pharmacist (ASHP).
Of the 41 members of the Class of 2022, over 50 percent applied for residency programs following graduation through the ASHP match program. Overall, 71 percent of the students matched with residency programs in Wisconsin, including at our clinical partner Froedtert and the Medical College of Wisconsin. Two students matched for two-year, post-graduate year 1 (PGY1) and post-graduate year 2 (PGY2), programs in pharmacy administration and toxicology. There are two additional Match phases for pharmacy students in the coming months where additional students may match.
Five alumni from the Class of 2021 sought PGY2 residency opportunities. Out of the five participants, 100% matched. Matching programs across the nation include Cook Children's Healthcare System in Texas, University of Illinois Chicago, Emory University Hospital Midtown in Georgia, and the Zablocki VA Medical Center here in Wisconsin.
"All students are to be commended for entering what was once again a very competitive year." says George E. MacKinnon III, PhD, MS, RPh, FASHP, Founding Dean and Professor of the MCW School of Pharmacy, "Twenty-one students matched in phase 1, the largest group in the pharmacy school's three years of participating in the match. This is a testament of the MCW School of Pharmacy's innovative Doctor of Pharmacy (PharmD) program and the quality pharmacists we are creating. We are excited for them in their future endeavors."
A pharmacy residency is one of the post-graduate training options for pharmacy students once they have earned their PharmD. First year residencies provide additional, in-depth pharmacy practice experiences and offer graduates the opportunity to specialize in areas such as emergency medicine, pediatrics, cardiology, pharmacogenomics, oncology, psychiatry and more in subsequent years. In the U.S. upon graduation, PharmD graduates are deemed to be "practice ready" per ACPE Accreditation Standards, thus post-graduate training is not required in all sectors of practice.
The MCW School of Pharmacy is preparing students by educating them to fulfill the expanded role of the pharmacist. The accelerated PharmD program provides students early experiences in a variety of clinical settings that continue throughout their three years. Students receive training in advanced patient care skills such as physical assessment, point of care testing (including influenza or strep throat), and chronic care management that takes place in simulated patient care situations and mirrors real life. Through their educational experience, MCW pharmacy students learn how to provide quality healthcare as part of an interprofessional team to improve the health and wellbeing for patients and communities.