Second-year Student to Represent MCW Pharmacy School at National Patient Counseling Competition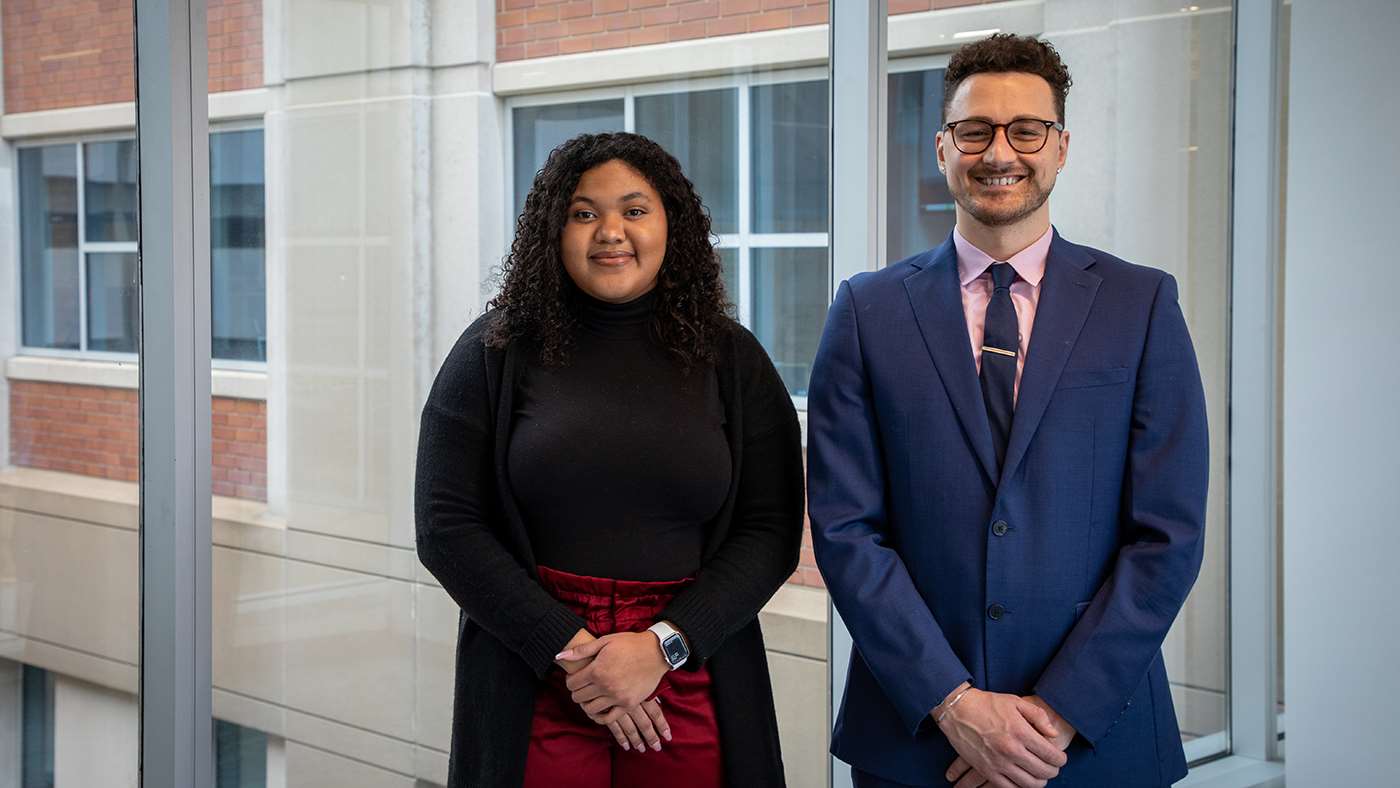 2024 PharmD candidate Daija Chomicki will represent the Medical College of Wisconsin Pharmacy School in a national competition that encourages student pharmacists to become better patient educators. She advances to the American Pharmacists Association (APhA) National Patient Counseling Competition, held during the APhA Annual Meeting & Exposition happening in Phoenix this March.
Five students competed in the local-level competition at the MCW campus on January 10. After choosing a practice scenario at random, the student is given time to research the appropriate use of a prescription and then counsels the patient on it. They are evaluated based on verbal and nonverbal professional communication skills, clinical knowledge, and how they ask and answer questions when interacting with the patient.
Chomicki says she's excited to travel to Phoenix and learn from other pharmacy students and professionals. "Representing MCW puts some pressure on me, but in a good way. I really want to show up, do my best and show how great the school is," says Chomicki.
Local competition co-coordinators Mathew Letizia, PharmD and Zachary Pape, PharmD, BCACP, say this competition helps students showcase their clinical abilities.
"This competition continuously encourages students to put their education into practice by applying their knowledge and skills from the pharmacy school curriculum within a friendly, local competition," says Dr. Pape. "I especially appreciate that APhA's competition parameters put an emphasis on patient-friendly communication and effective education for the students to showcase their skills."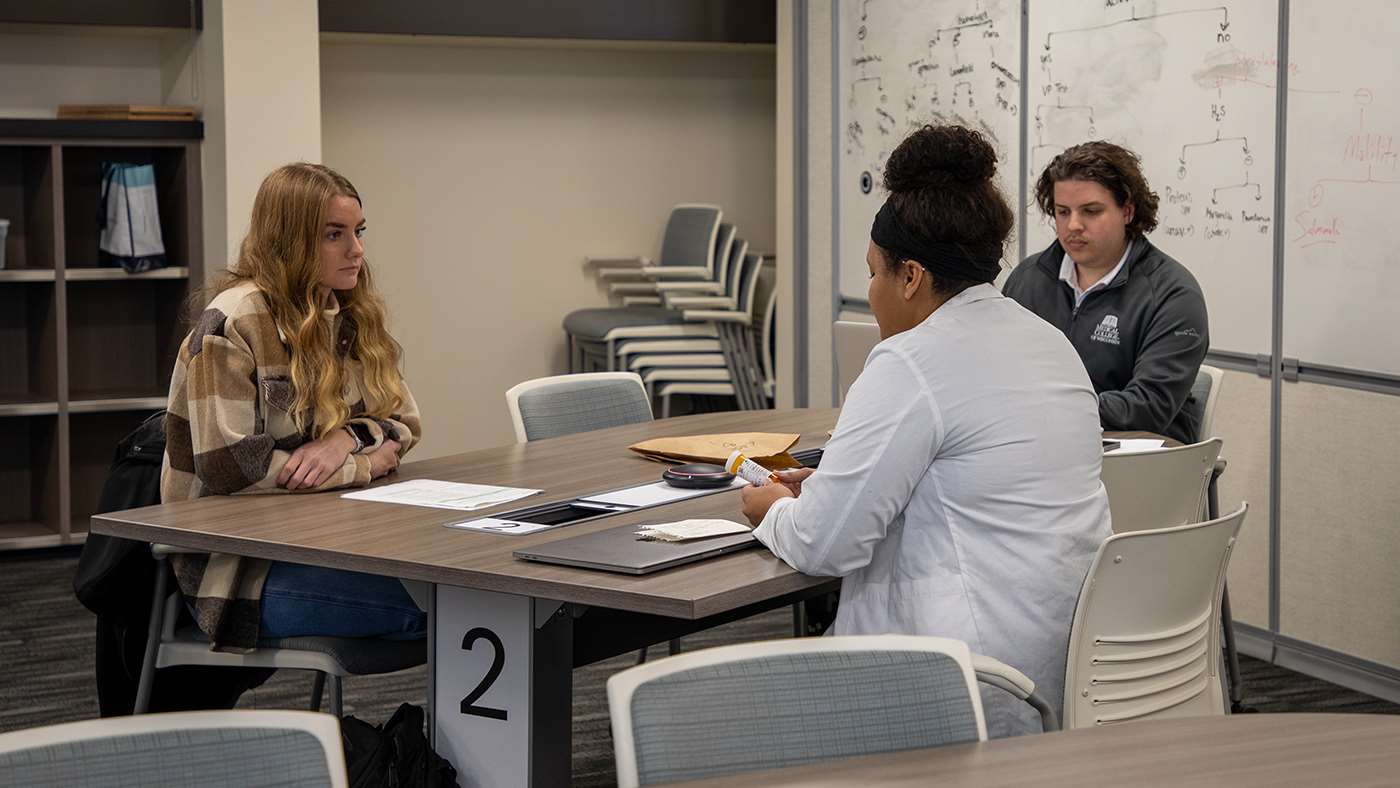 "Daija has proven she can effectively communicate her knowledge, build repertoire with patients, and help them to understand the reasons for taking a prescribed medication and how to do so safely and effectively," says Dr. Letizia.
Assisting patients with understanding medications and helping them feel comfortable taking them were the main driving forces for Chomicki to pursue a pharmacy career. As a nursing major, she had an eye-opening shadowing experience with mental healthcare professionals. "I thought, 'Well I know a lot of people who are terrified of medications.' And that's okay to not want to take anything, but sometimes you're at a point in life when you need something," says Chomicki. "I thought I could give pharmacy a shot because I thought I could utilize my social skills to help people."
Chomicki says she's grateful to have a supportive team of instructors who have helped her get to this point. She recalls being unconfident when she first started pharmacy school, meeting with Dr. Letizia and telling him she wasn't supported to be here. Chomicki mentions that Dr. Letizia is a "staple" faculty member who helps students advance through the nerve-racking first year in the patient care lab.
"Even though I still waiver with confidence, I think this [competition] is a good thing to see the growth in myself," says Chomicki.
In addition to representing the MCW Pharmacy School in the national competition, Chomicki excels in other student leadership avenues, as a Class of 2024 Student Ambassador and as the PY2 Representative for the MCW Pharmacy School's Equity, Diversity and Inclusion Task Force.
"Daija works with faculty and staff to help ensure that all students on campus have a voice and feel heard, respected, and safe. We believe Daija will be an empathetic and caring future pharmacist who will connect with her patients and work with them to improve patient care," says Dr. Letizia.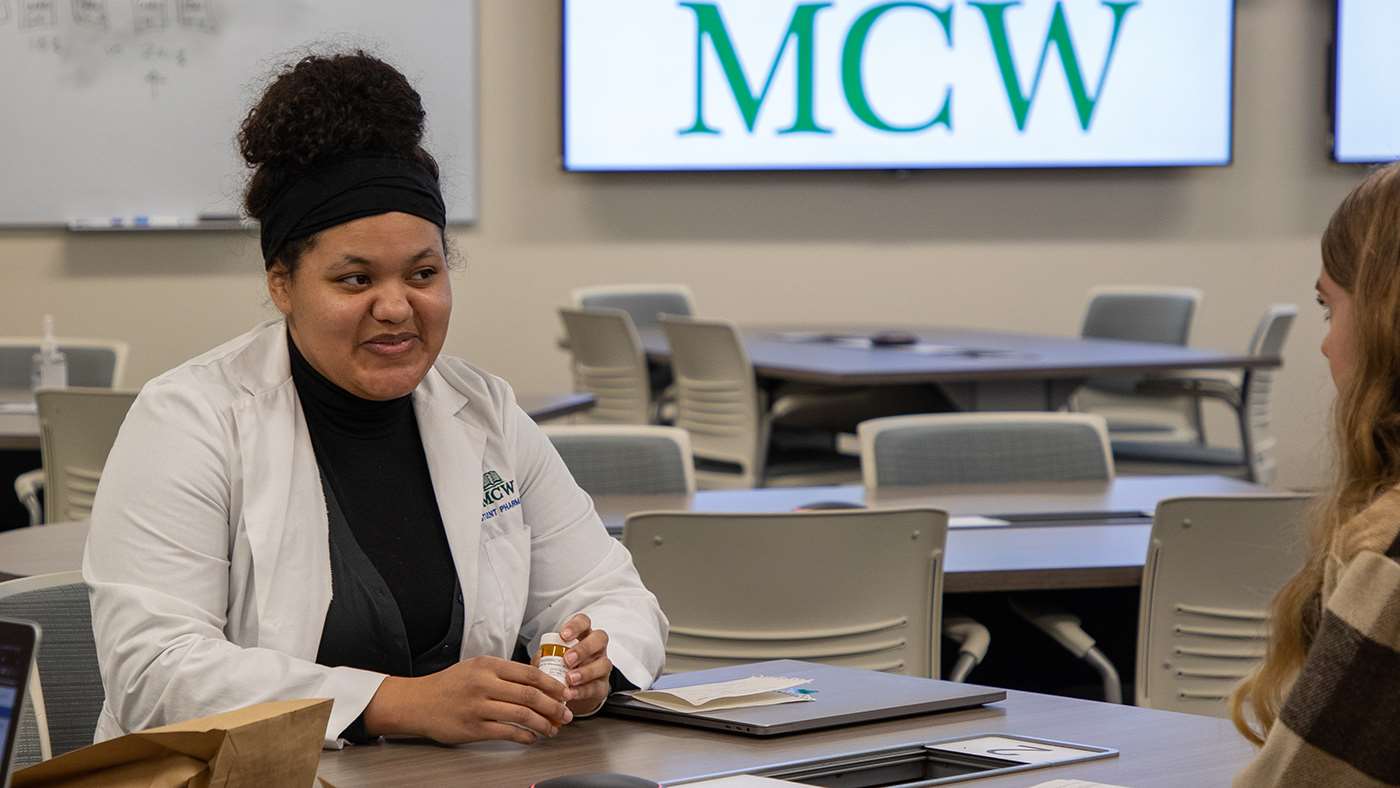 As an award for winning the local competition, the MCW Pharmacy School will cover the registration cost for Chomicki to attend the APhA conference in Phoenix. Preliminary rounds of the National Patient Counseling Competition take place on March 23 and 24, with the top 10 students advancing to the final round March 25. In addition to participating in the national competition, she will have the opportunity to attend educational sessions tailored to both professional development and a variety of clinical interest areas.