Bryan S. Benn, MD, PhD
Assistant Professor
Location
Pulmonary Medicine - Center for Advanced Care - Froedtert Hospital
8900 West Doyne Ave.
Milwaukee, WI 53226
Specialties
Pulmonary Disease
Interventional Pulmonology
Cancer Center - Froedtert Hospital
Pulmonary Medicine Clinic
I believe in providing patients and their families all the available and the needed information to facilitate making the right choice for each individual situation. Taking the time to carefully explain the findings and thoroughly review the available options is important so that a truly informed decision can be made by the patient and their support network. Through careful listening during an honest conversation that allows thoughts to be voiced, feelings to be expressed, and questions to be answered, a relationship built on trust and open communication is established that benefits everyone.
Overview
Diseases and Conditions
Emphysema
Interstitial Lung Disease (ILD)
Lung Cancer
Pleural Diseases
Lung Nodules
Subglottic Stenosis (SGS)
Hemoptysis
Malignant Pleural Effusion
Persistent Air Leak
Tracheobronchomalacia
Tracheal Stenosis
Lung Mass
Bronchial Stenosis
Severe Asthma
Treatments and Services
Endobronchial Ultrasound (EBUS)
Balloon Dilation
Rigid Bronchoscopy
Bronchial Thermoplasty
Airway Stenting
Indwelling Tunneled Pleural Catheters
Bronchoscopic Lung Volume Reduction
Electromagnetic Navigation Bronchoscopy (ENB)
Endobronchial and Transbronchial Cryosurgery
Spray Cryotherapy
Argon Plasma Coagulation (APC)
Virtual Visit
Hospital Affiliations
Froedtert Hospital – Milwaukee
Board Certifications
Critical Care Medicine
Internal Medicine
Pulmonary Disease
Interventional Pulmonology
Clinic Locations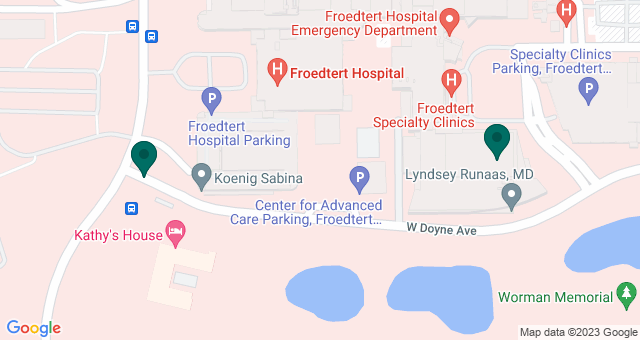 Biography
Bryan S. Benn, MD, PhD, is an Assistant Professor of Medicine and Interventional Pulmonologist at the Medical College of Wisconsin for the Froedtert & MCW health network. Originally from the East Coast, Dr. Benn majored in biology and English at The Johns Hopkins University, graduating with general honors. He then attended New Jersey Medical School, where he completed his MD and PhD degrees, focusing on the role of vitamin D in regulating intestinal calcium absorption and renal calcium reabsorption. His work was supported by a pre-doctoral National Institutes of Health fellowship and led to multiple publications in peer reviewed journals.
After graduation, Dr. Benn attended Thomas Jefferson University for his internship and residency in internal medicine. He completed fellowships in pulmonary, critical care medicine, and interventional pulmonology at the University of California, San Francisco. His clinical and research interests focus on the various aspects of both diagnostic and therapeutic interventional pulmonology procedures and their impact on patient care.
Education and Training
M.D./Ph.D. Dual Degree Program - University of Medicine and Dentistry of New Jersey - Newark, NJ (2003-2010)
Internship and Residency in Internal Medicine - Thomas Jefferson University Hospital - Philadelphia, PA (2010-2013)
Clinical Fellowship in Pulmonary and Critical Care Medicine - University of California - San Francisco, CA (2013-2016)
Research Fellowship in Pulmonary and Critical Care Medicine - University of California - San Francisco, CA (2015-2016)
Fellowship in Interventional Pulmonology - University of California - San Francisco, CA (2016-2017)