Christopher P. Boyd, MD
Assistant Professor
Location
Pleasant Valley Health Center
3200 Pleasant Valley Rd.
West Bend, WI 53095
Specialties
Cardiology/Cardiovascular Medicine
New & Established Patients Call
Pleasant Valley Health Center
Medicine to me is about partnerships and working together with others to help provide the best care that I can for my patients. I am always willing to go the extra mile to ensure that my patients are getting the exact care they need. I also take that same view with my individual relationships with my patients. To be an excellent physician, I need to be a trusted partner of my patients and I strive everyday to be that kind of physician. I will always work together with my patients to provide them the options for diagnosing and treating their disease while listening to their questions, concerns and personal values. In that way we can identify together what is truly important to my patients and determine the best treatment course for each individual patient.
Overview
Diseases and Conditions
Cardiac Arrhythmias
Coronary Artery Disease
Heart Failure
Hypertension
Valvular Heart Disease
Hyperlipidemia
Angina (Stable)
Angina (Unstable)
Hospital Affiliations
Froedtert Hospital – Milwaukee
Froedtert Menomonee Falls Hospital – Menomonee Falls
Froedtert West Bend Hospital – West Bend
Clinic Locations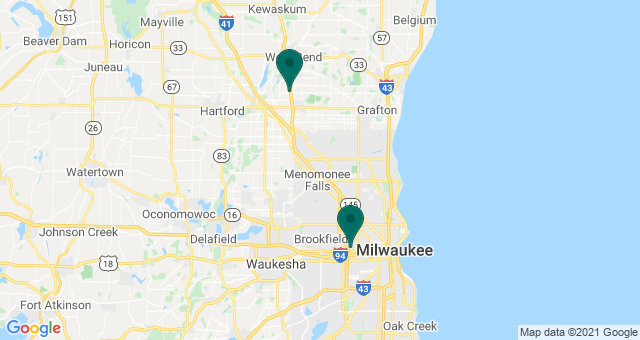 Biography
I am a proud Wisconsin native (Go Packers/Brewers/Bucks/Badgers). I grew up in the Milwaukee area as the oldest of three boys and my whole family still resides in the Milwaukee area. I completed my medical training in Madison and Milwaukee and am thrilled to be staying here to help treat patients in the community I grew up in.
Education and Training
Doctor of Medicine - University of Wisconsin-Madison, School of Medicine and Public Health - Madison, WI (2015)
Residency in Internal Medicine - Medical College of Wisconsin - Milwaukee, WI (2015-2018)
Fellowship in Cardiovascular Medicine - Medical College of Wisconsin - Milwaukee, WI (2018-2021)