Staley A. Brod, MD
Professor
Location
Neuroscience Institute – Specialty Clinics
900 N. 92nd St.
Milwaukee, WI 53226
Specialties
Internal Medicine
Neurology
Neuroscience Center - Froedtert Hospital Specialty Clinics
In the not so distant past, multiple sclerosis was often a devastating illness in many patients because neurologists did not have effective therapeutic options. The only standard treatment was bedrest during the acute attacks. When I started in my MS fellowship in 1987, there were two medications available - corticosteroids and ACTH. These medications were only effective in treating acute exacerbations or attacks of the disease. Starting in 1993 with the introduction of Betaseron and during the following 23 years 12 additional disease modifying medications were approved for the treatment of relapsing forms of multiple sclerosis. These therapies have had a significant impact on disease progression by decreasing lesion formation in the brain and spinal cord and decreasing acute MS attacks or relapses. In addition new symptomatic therapies have resulted in better control of fatigue, bladder problems, depression and spasticity. In many cases multiple sclerosis has become a manageable problem in many patients. Our biggest challenge at present in the field is treating disease progression in the absence of attacks or exacerbations. With the help of multiple sclerosis patients participating in clinical trials we will discover new agents to overcome the problem of treating disease progression.
Overview
Diseases and Conditions
Multiple Sclerosis (MS)
Neuromyelitis Optica (NMO)
Autoimmune Diseases of the Central Nervous System
Autoimmune Encephalitis
Treatments and Services
Neuro-Immunology
Oral/injectable/infused and Symptomatic Therapies for Multiple Sclerosis
Virtual Visit
Hospital Affiliations
Froedtert Hospital – Milwaukee
Board Certifications
Neurology
Internal Medicine
Clinic Locations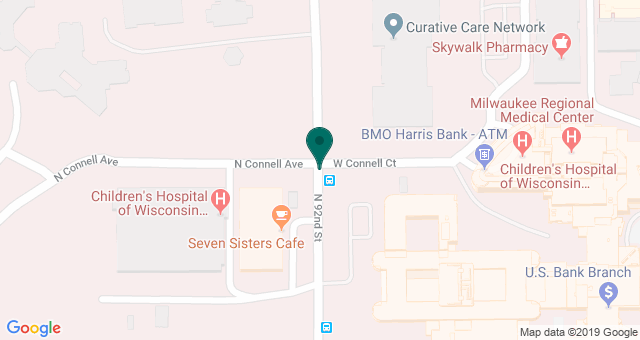 Biography
Staley A. Brod, MD, is a Professor of Neurology at the Medical College of Wisconsin. He graduated from Williams College AB in Philosophy in 1972 and attended medical school in Belgium at the Rijksuniversitair Centrum Antwerpen, the Universitair Instelling Antwerpen and obtained his MD from the Medical College of Ohio in 1981. He completed residencies in Internal Medicine at the Medical College of Ohio and in Neurology at Yale-New Haven Medical Center/Yale Univ Medical School. He is board certified in both Internal Medicine and Neurology. He was a Research and Clinical Fellow in Neurology at the Center for Neurologic Disease, Brigham and Women's Hospital, Harvard Medical School from 1987-1990, an Associate Physician in Neurology at Brigham and Women's Hospital and an Instructor in Neurology (Medicine) at the Harvard Medical School from 1990-1991. Dr. Brod was an Assistant Professor of Neurology in Division of Neuroimmunology, UT Southwestern Med School in Dallas from 1991-93 and subsequently Professor of Neurology in the MS Research Group at the UT Houston until 2015.
Education and Training
Doctor of Medicine - Medical College of Ohio - Toledo, OH (1981)
Resident in Medicine - Medical College of Ohio - Toledo, OH (1982-1984)
Assistant Resident in Neurology - Yale-New Haven Hospital - New Haven, CT (1984-1986)
Chief Resident in Neurology - Yale-New Haven Hospital - New Haven, CT (1986-1987)
Research & Clinical Fellow in Neurology - Brigham and Women's Hospital, Harvard Medical School - Boston, MA (1987-1990)