Carolyn Brookes, MD, DMD
Assistant Professor
Location
Oral and Maxillofacial Surgery
9200 W. Wisconsin Ave
Milwaukee, WI 53226
Specialties
Oral and Maxillofacial Surgery
New & Established Patients Call
Overview
Diseases and Conditions
Cleft Lip and Palate
Dentofacial Deformities
Maxillofacial Pathology
Obstructive Sleep Apnea
Craniomaxillofacial Trauma
Treatments and Services
Craniofacial Surgery
Oral Pathology and Reconstruction
Orthognathic Surgery
Surgical Management of Obstructive Sleep Apnea
Cleft Lip and Palate Reconstructive Procedures
Patients Ages Seen
Infant
Child
Adolescent
Adult
Senior
Hospital Affiliations
Froedtert Hospital – Milwaukee
Children's Hospital Of Wisconsin - Milwaukee – Milwaukee
Clinic Locations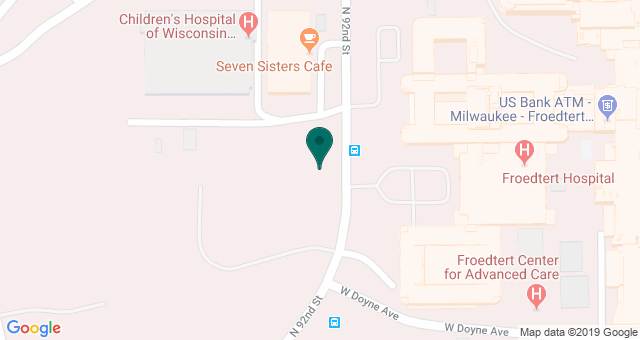 Biography
Dr. Carolyn Brookes is an Oral and Maxillofacial Surgeon who has additional fellowship training in pediatric maxillofacial surgery, including cleft and craniofacial surgery.
Dr. Brookes has a particular interest in the treatment of pediatric and adolescent patients with congenital and acquired craniofacial deformities. She enjoys working with patients of all ages and is also trained in the resection and reconstruction of maxillofacial pathology, management of craniofacial trauma, surgical management of obstructive sleep apnea, and general oral and maxillofacial surgery.
Dr. Brookes is committed to compassionate patient care. She strives to help her patients make informed decisions about their treatment as she provides the most contemporary management options.
Education and Training
Doctor of Dental Medicine - Boston University School of Dental Medicine - Boston, MA (2008)
Doctor of Medicine with Distinction - University of North Carolina - Chapel Hill, NC (2010)
Intern in General Surgery - University of North Carolina - Chapel Hill, NC (2011-2012)
Resident in Oral and Maxillofacial Surgery - University of North Carolina - Chapel Hill, NC (2008-2013)
Chief Resident - University of North Carolina - Chapel Hill, NC (2013-2014)
Fellowship in Paediatric Maxillofacial Surgery - The Royal Children's Hospital Craniofacial Unit - Melbourne (2014-2015)