Marwan Dib, MD, FACC, PhD
Staff Physician
Location
Medical College Physicians at Ascension Health
3301 Cranberry Blvd.
Weston, WI 54476
Medical College Physicians at Ascension
Medical College Physicians at Ascension Stevens Point
Treat every patient the same way as I want my family member to be treated.
Overview
Diseases and Conditions
Atrial Fibrillation
Cardiomyopathy
Coronary Artery Disease
Heart Attack
Heart Failure
Valvular Heart Disease
Treatments and Services
Noninvasive Clinical Cardiology
Percutaneous Coronary Interventions(PCI)
Impeller Pump
Pericardiocentesis
Intra-Aortic Balloon Pump
Languages
Arabic
English
French
Lithuanian
Swedish
Hospital Affiliations
St. Clare's Hospital – Weston
Board Certifications
Interventional Cardiology
Cardiovascular Disease
Internal Medicine
Clinic Locations
Medical College Physicians at Ascension Health
3301 Cranberry Blvd.
Weston, WI 54476
Medical College Physicians at Ascension Health Stevens Point
824 Illinois Ave.
Stevens Point, WI 54481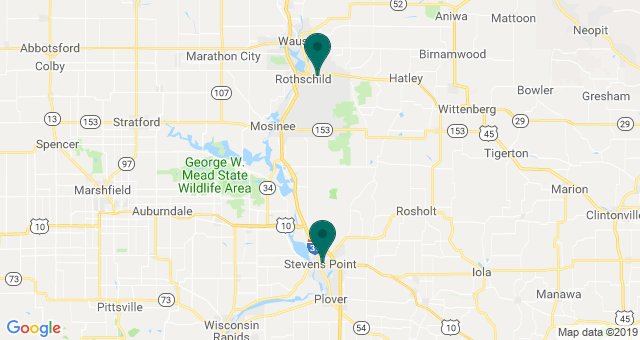 Biography
Marwan Dib, PhD, MD, is an interventional cardiologist who is board certified in interventional cardiology, cardiovascular disease and internal medicine.
Dr. Dib received his medical degree from Kaunas Medical University in Lithuania and subsequently received a PhD in medicine from Lund University in Sweden followed by a postdoctoral research fellowship at Harvard School of Medicine. He completed his residency in internal medicine at the John H. Stroger Hospital of Cook County in Chicago, IL and completed a cardiology fellowship at Michigan State University where he held a position as a clinical assistant professor. Dr. Dib is fluent in Arabic, French, Lithuanian, Swedish and English. He believes in treating every patient the way he would want a family member to be cared for and strives to truly listen to and advocate for his patients as well as providing the most up-to-date care.
Humanitarian Award Winner every year during the 3 years of residency training at Cook County Hospital for extraordinary compassion in patient care and outstanding ethical and moral conduct, and for serving as an excellent role model to peers.
When not in the office, Dr. Dib enjoys exercising, traveling and hiking.
Education and Training
Clinical Assistant Professor in Medicine - Michigan State University - East Lansing, MI (2014)
Interventional Cardiology Fellowship - Michigan State University - East Lansing, MI (2014-2015)
Cardiology Fellowship - Michigan State University - East Lansing, MI (2011-2014)
Internal Medicine Residency - John H. Stroger Jr., Hospital of Cook County - Chicago, IL (2008-2011)
Research Associate - Wright State University School of Medicine - Dayton, OH (2007-2008)
Post-doctoral Fellowship - Harvard Medical School - Boston, MA (2003-2007)