Mary Kathryn Ellis, MD, FCCP, MS
Assistant Professor
Location
Pulmonary Medicine - Froedtert
9200 West Wisconsin Avenue
Milwaukee, WI 53226
Specialties
Critical Care Medicine
Pulmonary Disease
Pulmonary Medicine Clinic
Zablocki VA Medical Center
I feel it is important to provide personalized, compassionate care to my patients and their families by striving to offer the best treatment options available for a variety of pulmonary diseases. I enjoy having relationships with my patients and appreciate the trust they have in me.
Overview
Diseases and Conditions
Asthma
Chronic Obstructive Pulmonary Disease (COPD)
Interstitial Lung Disease (ILD)
Occupational Lung Disease
Hypoxemia
Lung Nodules
Bronchiectasis
Treatments and Services
Bronchoscopy
Critical Care Medicine
Advanced Bronchoscopy
Pulmonary Function Interpretation
Hospital Affiliations
Froedtert Hospital – Milwaukee
Zablocki VA Medical Center – Milwaukee
Board Certifications
Pulmonary Disease
Critical Care Medicine
Clinic Locations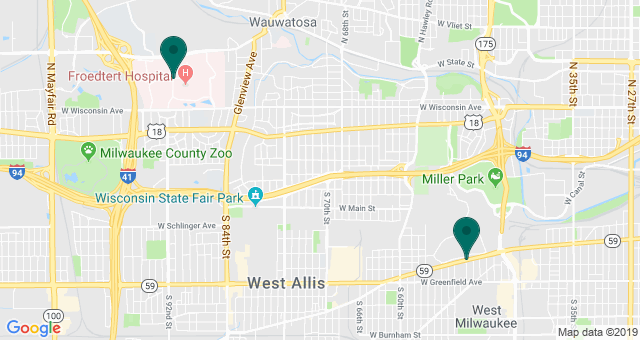 Biography
I enjoy spending time with my family as well as biking, camping, and gardening. In addition to showing my Australian terrier in conformation, I am a contributing author to the Australian Terrier Club of American (ATCA) publication "The Talk About Quarterly". I hope to read more and undertake some adventure travel in the near future.
Education and Training
Doctor of Medicine - Medical College of Wisconsin - Milwaukee, WI (1995)
Residency, Internal Medicine and Primary Care - University of Minnesota Hospital and Clinic - Minneapolis, MN (1995-1998)
Fellowship, Pulmonary and Critical Care Medicine - Medical College of Wisconsin - Milwaukee, WI (1998-2001)
Master's in Epidemiology - Medical College of Wisconsin - Milwaukee, WI (2003)