Brian-Fred M. Fitzsimmons, MD
Associate Professor
Location
Neurosciences - Froedtert Hospital Clinic
900 N. 92nd St.
Milwaukee, WI 53226
Neuroscience Center - Froedtert Hospital Specialty Clinics

Dr. Fitzsimmons' research interests include the application and development of novel endovascular techniques for the treatment of acute stroke and cerebral aneurysms, with the intention of improving the safety and efficacy of such treatments, and increasing the number of patients who may be eligible to benefit from these treatments.
Overview
Diseases and Conditions
Brain Aneurysm
Carotid Artery Disease
Stroke
Transient Ischemic Attack
Carotid Cavernous Fistula (CCF)
Arteriovenous Malformation (AVM), Brain
Arteriovenous Malformation (AVM), Spinal
Nosebleeds
Dural Venous Sinus Stenosis
Intracranial Arterial Stenosis
Treatments and Services
Acute Stroke Therapy
Intracranial Angioplasty and Stenting
Pre-Operative Embolization of Head, Neck and Spine Tumors
Wada Test
Cerebral Aneurysm Embolization
Nosebleed Embolization
Carotid Angioplasty and Stenting
Dural Sinus Angioplasty and Stenting
Inferior Petrosal Sinus Sampling
Arteriovenous Malformation (AVM) Embolization
Vertebral Artery Angioplasty and Stenting
Interventional Neuroradiology
Pre-Operative Tumor Embolization
Virtual Visit
Patients Ages Seen
Infant
Child
Adolescent
Adult
Senior
Hospital Affiliations
Froedtert Hospital – Milwaukee
Board Certifications
Neurology
Vascular Neurology
Clinic Locations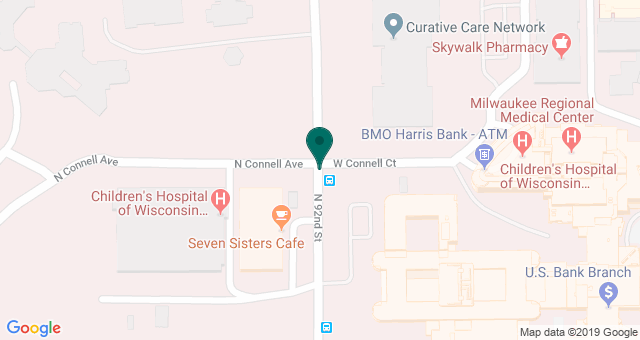 Biography
Dr. Fitzsimmons is an Interventional Neurologist who specializes in the endovascular treatment of neurovascular disorders, including stroke, carotid and intracranial arterial stenosis, brain aneurysms and arterial venous malformation of the brain and spine. He completed fellowship training in stroke and neurocritical care at the Neurological Institute of New York at Columbia University Medical Center, and in interventional neuroradiology at New York University Medical Center.

Education and Training
Doctor of Medicine - University of Florida College of Medicine - Gainesville, FL (1996)
Fellowship in Interventional Neuroradiology - New York University Medical Center - New York City, NY (2004-2006)
Fellowship in Neurological Intensive Care - Columbia University Medical Center - New York, NY (2001-2002)
Fellowship in Stroke and Cerebrovascular Diseases - Columbia University Medical Center - New York, NY (2000-2001)
Residency in Neurology - Columbia University Medical Center - New York, NY (1997-2000)
Internship in Internal Medicine - Massachusetts General Hospital - Boston, MA (1996-1997)