Frederick G. Freitag, DO
Professor
Location
Neurosciences - Froedtert Hospital Clinic
900 N. 92nd St.
Milwaukee, WI 53226
Neuroscience Center - Froedtert Hospital Specialty Clinics
Headaches are very debilitating disorders. However, a comprehensive approach to management, with patient and physician working together to address life management, non-medication approaches, specific treatments for headaches as they occur and treatments to reduce the frequency and severity of headaches allow the vast majority of patients to achieve a better quality of life.
Overview
Diseases and Conditions
Headaches
Occipital Neuralgia
Migraine
Migraine Aura
Chronic Migraine
Cluster Headaches
Hemiplegic Migraine
Hormonal Headaches
Post Traumatic Headache
Basilar Migraine
Atypical Facial Pain
Exertional Headache
Trigeminal Neuralgia
Migraine and Headache in Pregnant Patient
Treatments and Services
Trigger Point Injections
Intravenous Therapy
Occipital Nerve Block
Botox for Migraine or Other Headache
Sphenopalatine Ganglion (SPG) Blocks
Virtual Visit
Hospital Affiliations
Froedtert Hospital – Milwaukee
Clinic Locations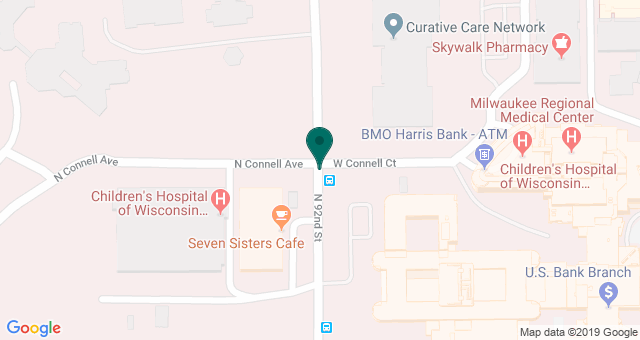 Biography
Born and raised in Milwaukee and attended the University of Wisconsin-Madison. I took my specialty training in Headache Medicine at the Cleveland Clinic Foundation. I was Co-Director of Diamond Headache Clinic in Chicago from 1985-2010. I was the Director of the Headache Medicine Program, Fellowship Director and Director of Headache Medicine Research at Baylor University Medical Center from 2010 to 2013. I have been a primary investigator on over 200 clinical trials and have published over 150 articles in the peer-review medical literature. I hold a Certificate of Added Qualification in Headache Medicine from the National Headache Foundation and I am certified in Headache Medicine by the United Council of Neurological Subspecialties.
Education and Training
Doctor of Osteopathic Medicine - Chicago College of Osteopathic Medicine - Downers Grove, IL (1979)
Special Training in Headache Medicine - Cleveland Clinic - Cleveland, OH (1980-1981)
Residency in Family Practice - Brentwood Hospital - Warrensville Heights, OH (1980-1981)