Dennis P. Han, MD
Adjunct Professor
Location
Eye Institute - Froedtert Hospital
925 North 87th Street
Milwaukee, WI 53226
Eye Institute
Westbrook Health Center
As a grade-schooler in the Upper Peninsula of Michigan, I bought a book about the science of vision and have been interested in eyes ever since. I have always been good working with my hands, building and driving soapbox derby cars as a boy. So it seemed right that I became an eye surgeon. I joined the Medical College Faculty in 1988 and have been doing patient care, research, and teaching since then. But taking care of people's retinal problems is my personal passion and number one priority. Recently, I chose to concentrate my efforts on medical and laser treatments for retinal diseases, and no longer do retinal surgery.
My approach is to identify each patient's goals and try to meet them as best as I can. And because of my long experience, and a desire to stay at the leading edge of ophthalmic knowledge, I believe I can offer exceptional care to my patients.

Overview
Diseases and Conditions
Macular Degeneration
Diabetic Retinopathy
Macular Disease
Treatments and Services
Comprehensive Ophthalmology
Laser Surgery
Medical Therapy
Intravitreal Injections
Hospital Affiliations
Froedtert Hospital – Milwaukee
Clinic Locations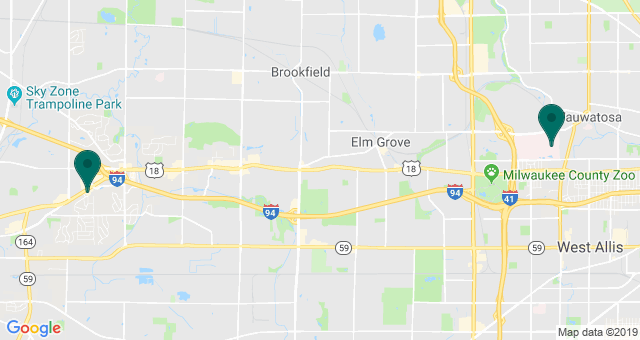 Biography
Dennis P. Han, MD, is a graduate of the University of Michigan Medical School in Ann Arbor, Michigan. He completed his ophthalmology residency at the University of Iowa in Iowa City, Iowa, and his vitreoretinal fellowship at the Medical College of Wisconsin (MCW) in Milwaukee, Wisconsin. He is clinical professor and holder of the Jack A. and Elaine D. Klieger Professorship in Ophthalmology at the Medical College of Wisconsin, where he has served as a faculty member since 1988, and as Vitreoretinal Section Chief for 19 years.
Han has published over 200 peer-reviewed articles and 25 book chapters, and has served as Associate Editor-in-Chief, Editorial Board Member, and Advisory Committee Member for the Archives of Ophthalmology and JAMA Ophthalmology. He has also served on the writing committees of several multi-center clinical trials, including the National Eye Institute-sponsored Endophthalmitis Vitrectomy Study, Silicone Oil Study, and Diabetic Retinopathy Clinical Research Network. He is the recipient of the Life Achievement Honor Award from the American Academy of Ophthalmology and Senior Honor Award from the American Society of Retina Specialists. He is a member of the Macula Society, Retina Society, and the American Ophthalmological Society. He served as Director of Clinical Imaging Services at the Froedtert and MCW Eye Institute, and as a member of the Board of Directors of Prevent Blindness Wisconsin. Han has also received Lean Healthcare certification by the University of Michigan College of Engineering. He has served as a consultant to private and academic clinical practices for efficiency improvement, and has lectured at major symposia, including the American Academy of Ophthalmic Executives Annual Meeting, the Leadership Academy at the University of Wisconsin-Milwaukee Lubar School of Business, and the American Society of Retina Specialists Practice Management Symposia.
Dr. Han has also served as principal investigator or sub investigator for various NEI- and industry-sponsored clinical trials, including AREDS II (nutritional supplements for age-related macular degeneration), Anchor/Marina/Harbor ARMD trials (ranibizumab, Genentech), Posurdex/Ozurdex macular edema/RVO trials (Oculex/Allergan), SCORE (intravitreal triamcinolone for RVO) trial, antiPDGF pegylated aptamer E10030/ARMD trial (Ophthotech), VEGF-trap/ARMD trial (Regeneron), Emixustat/Geographic atrophy in ARMD trial (Acucela), HAWK trial (Brolucizumab for ARMD, Alcon), RUSH2 study (retinitis pigmentosa), and DRCRnet clinical trials (Diabetic Retinopathy Clinical Research Network) . He has served on the Data Safety Monitoring Boards for several multicenter clinical trials, including the NIH SCORE2 trial (aflibercept/bevacizumab/dexamethasone implant for RVO), the NIH DPPOS (Diabetes Prevention Program Outcomes Study), and the Opthea, Apellis, Aura, and Luxa clinical trials. His academic interests have included endophthalmitis prevention and treatment, macular disease, ocular imaging, and application of Lean principles in ophthalmic practice. He is editor and co-author of the books, Cataract Surgery and Retinal Disease: Optimizing Visual Outcome, and Make Your Clinics Flow with Synchrony: A Practical and Innovative Guide for Physicians, Managers, and Staff.
Education and Training
Doctor of Medicine - University of Michigan Medical School - Ann Arbor, MI (1981)
Residency - University of Iowa Hospitals and Clinics - Iowa City, IA (1983-1986)
Fellowship in Vitreoretinal Diseases and Surgery - Medical College of Wisconsin - Milwaukee, WI (1986-1987)