John R. Hayes, DO
Assistant Professor
Location
Ascension Columbia St. Mary's Milwaukee Family Health Center
1121 E. North Avenue
Milwaukee, WI 53212
Specialties
Family Medicine
Addiction Medicine
Columbia-St. Mary's Family Practice Center
My area of clinical focus has been providing primary care for "underserved" patients: People living with poverty, people with very low health literacy, people with substance use disorders, HIV, or Hep C, People with serious mental illness etc. These patients need intensive, culturally competent care in order to thrive. Unfortunately, I've found that many physicians lack the skill set to care for these psycho-socially complex patients. I got into medical education because I want to help under-served patients thrive by helping to train doctors that are properly equipped to care for them. My goal is to be the "one stop shop", providing comprehensive care for people that need the most help.
Overview
Diseases and Conditions
Bipolar Disorder
Depression and Anxiety Disorders
Hepatitis C
Chronic Pain
HIV
Complex Chronic Illness
Alcohol Use Disorder
Treatments and Services
Prenatal Care
Pediatrics
Osteopathic Manipulation Treatment
HIV Maintenance Medications
Hepatitis C Curative Treatments
Naltrexone (Vivitrol or Oral)
Buprenorphine (Suboxone, Sublocade)
Patients Ages Seen
Infant
Child
Adolescent
Adult
Senior
Hospital Affiliations
Ascension Columbia St. Mary's Hospital Milwaukee – Milwaukee
Board Certifications
Family Medicine
Addiction Medicine
Clinic Locations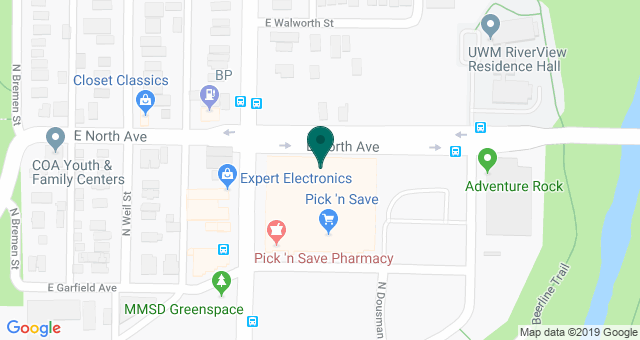 Biography
After completing undergraduate education at Marquette University in Milwaukee, Wi, I leaned I had a strong interest in helping the medically underserved. In my undergraduate training, I led an organization called that brought healthcare to impoverished communities in Honduras. This inspired me to become a physician that focuses on providing care to the people that need it most. I completed medical education at Midwestern University and then residency at Northwestern's Family Medicine program in Chicago. Residency was based out a federally qualified health center that cared for all patients, regardless of their ability to pay. During my training, I developed expertise in caring for opioid use disorder, HIV, and hepatitis C. I also discovered that I am passionate about medical education! I started my career as faculty at the Cook County Family Medicine Residency in Chicago. After starting a family, I decided to move back to Milwaukee and joined the Columbia St. Mary's Family Medicine Residency. Since coming back to Milwaukee, I've become the Family medicine Clerkship Director at the Medical College of Wisconsin. I've also founded a thriving addiction medicine practice where we provide comprehensive care for patients suffering from opioid and alcohol use disorders.
Education and Training
Doctor of Osteopathic Medicine - Midwestern University - Downers Grove, IL (2013)
Residency in Family Medicine (with HIV are of concentration) - Northwestern University-McGaw Medical Center - Chicago, IL (2013-2016)