David Johnstone, MD
Professor
Location
Heart and Vascular Center - Center for Advanced Care - Froedtert Hospital
8900 West Doyne Ave.
Milwaukee, WI 53226
Specialties
General Surgery
Cardiothoracic Surgery
Thoracic Surgery
Cancer Center - Froedtert Hospital
Cancer Center - Froedtert Menomonee Falls Hospital
Cancer Center - Froedtert West Bend Hospital
My goal is to provide each patient with a clear understanding of his/her illness and treatment choices available, arriving at the best possible decisions for each person. Clear communication with patients, families, and medical professionals is essential for good care and establishing trust.
Overview
Diseases and Conditions
Chronic Obstructive Pulmonary Disease (COPD)
Emphysema
Esophageal Cancer
Lung Cancer
Mediastinal Tumors
Mesothelioma
Chest Wall Tumors
Motility Disorders
Hiatal Hernia
Thymoma and Thymic Tumors
Treatments and Services
Esophageal Surgery
Lung Volume Reduction Surgery
Minimally Invasive Surgery
Lung Surgery
Tracheal Surgery
Bronchoscopic Procedures
Hiatal Hernia Surgery
Repair of Complex Hiatal Hernias
Esophagectomy
Virtual Visit
Hospital Affiliations
Froedtert Hospital – Milwaukee
Froedtert Menomonee Falls Hospital – Menomonee Falls
Froedtert West Bend Hospital – West Bend
Waukesha Memorial Hospital – Waukesha
Ascension Columbia St. Mary's Hospital Milwaukee – Milwaukee
Zablocki VA Medical Center – Milwaukee
Board Certifications
Thoracic and Cardiac Surgery
Clinic Locations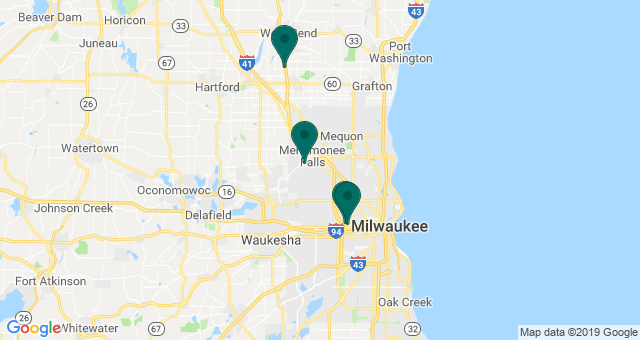 Biography
Dr. Johnstone comes to Milwaukee from Dartmouth Hitchcock Medical Center and the Norris Cotton Cancer Center, where he was Director of the Comprehensive Thoracic Oncology Program and Chief of the Division of Thoracic Surgery. He brings with him 20 years of experience in thoracic oncology, most notably, in the multidisciplinary management of lung cancer.
Education and Training
Doctor of Medicine - Northwestern University Medical School - Chicago, IL (1984)
Residency, General Surgery - Columbia Presbyterian Medical Center - New York, NY (1984-1989)
Residency, Cardiothoracic Surgery - Memorial Sloan-Kettering Cancer Center & Cornell University Medical Center - New York, NY (1990-1992)