Thomas A. Klinkhammer, MD
Staff Physician
Location
Medical College Physicians at Ascension Health
3301 Cranberry Blvd.
Weston, WI 54476
Specialties
Hematology
Medical Oncology
Medical College Physicians at Ascension
I believe in striving for the best outcomes possible for those with both cancer and other blood disorders.
Overview
Treatments and Services
Transfusion Medicine
Chemotherapy
Bone Marrow Biopsy
Hospital Affiliations
St. Clare's Hospital – Weston
Clinic Locations
Medical College Physicians at Ascension Health
3301 Cranberry Blvd.
Weston, WI 54476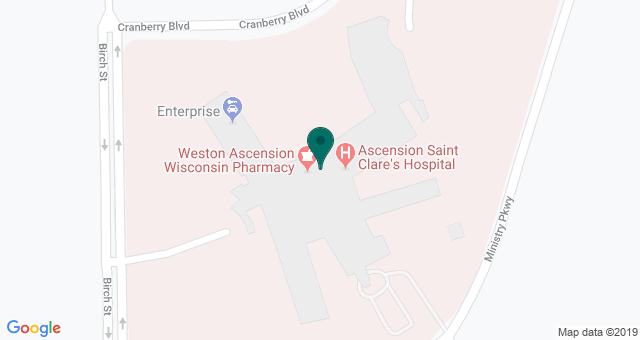 Biography
Tom (Thomas) Klinkhammer, MD, is board certified in medical oncology, hematology and internal medicine. His interests in terms of medical care center around the person as a whole and how treatment decisions can be integrated between the medical team, patient and family. He has a strong interest in striving for the "best" outcomes possible for those with both cancer and other blood disorders; with the understanding that every individual will have his or her own idea of what type of care is "best" for them.
Tom was born in Wausau, WI as a twin in a family of eight. He grew up on a farm in the Wisconsin Rapids area and went to Marquette University where he earned a degree in bioelectronics engineering. He worked at Motorola briefly as a engineer before attending Medical School at the Medical College of Wisconsin in Milwaukee. He pursued internal medicine training at the University of Arizona and then went on for fellowship tr aining in both medical oncology and hematology at the Arizona Cancer Center.
Tom and his wife have three children. Outside of work, he enjoys nearly every outdoor sport, coaching,
reading, music and travel.

Education and Training
Medical Degree - Medical College of Wisconsin - Milwaukee, WI (2003)
Internal Medicine Residency Program - University of Arizona - Tucson, AZ (2006)
Hematology/Oncology Fellowship Program - University of Arizona - Tucson, AZ (2009)