Hara Levy, MD
Associate Professor
Location
Pulmonary Medicine Program - Children's
9000 West Wisconsin Avenue
Milwaukee, WI 53226
Specialties
Pediatric Pulmonary Disease
Pediatrics
Children's Central Scheduling
Overview
Diseases and Conditions
Cystic Fibrosis
Lung Disease
CFTR-Related Metabolic Syndrome (CRMS)
Patients Ages Seen
Infant
Child
Adolescent
Adult
Hospital Affiliations
Children's Hospital Of Wisconsin - Milwaukee – Milwaukee
Board Certifications
Internal Medicine
Pediatrics
Clinic Locations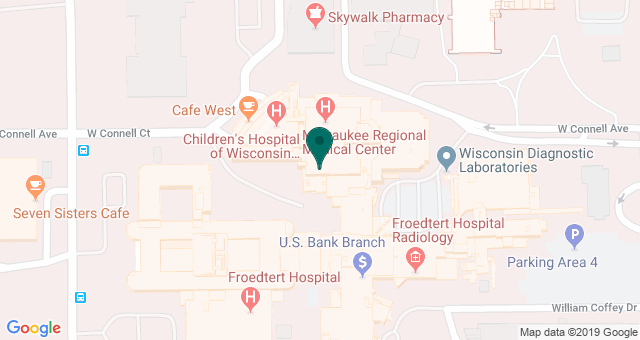 Biography

Dr. Levy is a pediatrician who specializes in pulmonary medicine and lung diseases, particularly cystic fibrosis. She received her medical degree from the Medical College of Wisconsin in 1991. Before returning to Milwaukee, she completed advanced training in pediatric and adult pulmonary medicine at Harvard Medical School and Children's Hospital in Boston. Dr. Levy was a lead researcher in CF and took care of many of the CF patients at Children's hospital in Boston.

In Milwaukee, Dr. Levy has a research lab at the Children's Research Institute. She is also a recipient of a number of grant awards from the National Heart, Lung, and Blood Institute, the American Thoracic Society, and the Cystic Fibrosis Foundation for her research in the genetics of CF lung disease.

Dr. Levy's main interest is taking care of children with CF in the clinic at CHW. Her experience in CF, as well as her research knowledge, adds a wonderful addition to the staff at Children's Hospital's CF Center. If you are interested in meeting Dr. Levy, please let one of the CF Team members know and arrangements will be make.
Education and Training
Doctor of Medicine - Medical College of Wisconsin - Milwaukee, WI (1991)
Internship in Pediatrics/Internal Medicine - Medical College of Wisconsin Affiliated Hospitals - Milwaukee, WI (1991-1992)
Residency in Pediatrics/Internal Medicine - Medical College of Wisconsin Affiliated Hospitals - Milwaukee, WI (1992-1996)
Masters of Medical Science - Harvard Medical School - Boston, MA (2003)