Location
Mequon Health Center
11430 N Port Washington Rd
Mequon, WI 53092
Specialties
Sports Medicine
Orthopaedic Surgery
Jackson Health Center
Mequon Health Center
I enjoy getting to know my patients and taking the time to listen to their needs. Every injury is different, as is every patient, so it takes an individualized approach in orthopedics to help the patient understand their diagnosis and treatment plan. I enjoy being part of the community and getting involved with the local athletes and teams.
Overview
Diseases and Conditions
Shoulder Pain
Arthritis of the Knee
Rotator Cuff Tear
Knee Ligament Tear
Knee Cartilage Tear
Ankle Injuries
Treatments and Services
Arthroscopic Surgery of the Knee and Shoulder
Knee Ligament Reconstruction
Knee Replacement
Rotator Cuff Repair
Fracture Fixation
Patients Ages Seen
Child
Adolescent
Adult
Senior
Hospital Affiliations
St. Joseph's Hospital - West Bend – West Bend
Community Memorial Hospital – Menomonee Falls
Clinic Locations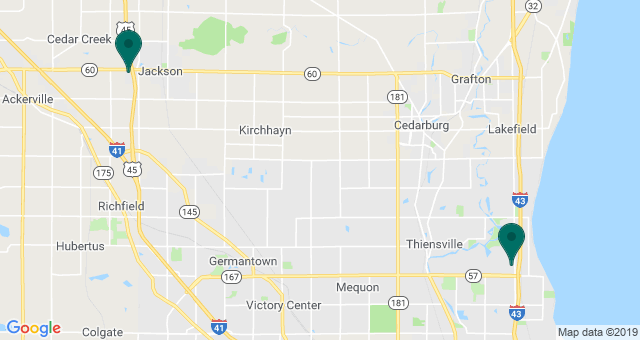 Biography
I became interested in orthopedics after my own knee surgeries. I underwent reconstructive surgery on both of my knees during my freshman year in college while playing basketball. I returned to play for Marquette University after a year of rehab on both knees. I was able to play three more years and was fortunate enough to play on the first Marquette women's basketball team to make the NCAA tournament. It gave me first-hand experience being a patient rehabilitating from injury. That experience has been priceless in understanding what my patients go through before, during and after surgery. I decided to go into orthopedics during medical school and did a specialized year of arthroscopic knee and shoulder surgery. I have been active in the development of the sports medicine program in West Bend since I began my practice there in 2004.
Education and Training
Doctor of Medicine - Rush Medical College - Chicago, IL (1998)
Fellowship in Sports Medicine - Florida Orthopaedic Institute - Tampa, FL (2003-2004)
Residency in Orthopedic Surgery - Medical College of Wisconsin - Milwaukee, WI (1998-2003)