Rita A. Peterson, PA-C
Physician Assistant
Location
North Hills Health Center - Specialty Clinics
W129 N7055 Northfield Dr.
Menomonee Falls, WI 53051
North Hills Health Center
My approach to patient care centers around teaching. I feel that it is crucial that patients understand their diagnosis and treatment plan as well as the components of their history and physical exam that led to the diagnosis. I value my patients' opinions and preferences in creating treatment plans and will always keep them involved with their care.
Overview
Diseases and Conditions
Adrenal Disorders
Diabetes
Osteoporosis
Pituitary Disorders
Thyroid Disorders
Treatments and Services
Insulin Pump Management
Endocrinology
Virtual Visit
Clinic Locations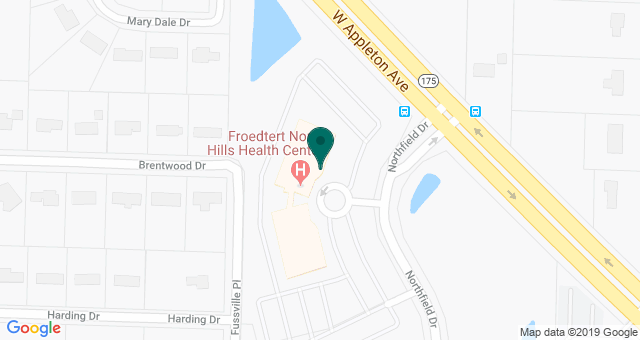 Biography
I grew up in rural Wisconsin and completed my undergraduate degree in Kinesiology at UW-Madison. I spent a couple years in California working in drug addiction treatment before moving back to Wisconsin and completing my masters degree in Physician Assistant Studies at Marquette University.
Education and Training
Master of Physician Assistant Studies - Marquette University - Milwaukee, WI (2021)