Raphael Sacho, MD, FRCS
Assistant Professor
Location
Neurosciences - Froedtert Hospital Clinic
900 N. 92nd St.
Milwaukee, WI 53226
Neurosciences – Froedtert Hospital Clinic
I am focused on providing patient centered care that is tailored to provide the safest and most effective therapy currently available.
Overview
Diseases and Conditions
Brain Aneurysm
Carotid Stenosis
Pituitary Tumors
Skull Base Tumors
Stroke
Dural Arteriovenous Fistulas
Trigeminal Neuralgia
Cavernous Malformations
Moyamoya Disease
Treatments and Services
Endovascular Aneurysm Repair
Endovascular Neurosurgery
Gamma Knife
Minimally Invasive Surgery
Brain AVM Surgery
Cerebral Bypass
Carotid Endarterectomy
Carotid Stenting
Endovascular Thrombectomy
Aneurysm Clipping
Open Surgical Aneurysm Repair
Microvascular Decompression
Glycerol Injections for Trigeminal Neuralgia
Acoustic Neuroma Surgery
Skull Base Tumor Surgery
Endonasal Endoscopic Skull Base Surgery
Pituitary Tumor Surgery
Virtual Visit
Hospital Affiliations
Froedtert Hospital – Milwaukee
Zablocki VA Medical Center – Milwaukee
Clinic Locations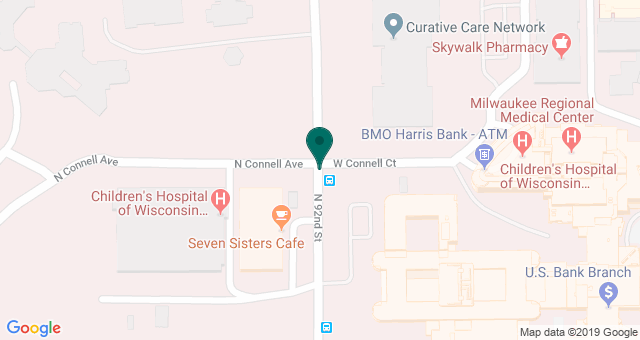 Biography
Dr. Sacho is one of the few physicians to have undertaken both open surgical and endovascular training to treat cerebrovascular disorders and is therefore in a unique position to offer patients options for both surgical and endovascular treatment of their cerebrovascular disorders.
After graduating top of both his medical school class and his University in the natural sciences, Dr. Sacho pursued an international career in neurosurgery, with residencies in Manchester UK, and completing his neurosurgical fellowship training in Toronto, Canada. He then moved the US to further his clinical and research interests. His research focuses on applying novel techniques to image and perform surgeries on the blood vessels of the brain.
Education and Training
MBBch, Doctor of Medicine - University of the Witwatersrand Medical School - Johannesburg (2002)
Internship & Residency in Medicine & Surgery - Chris Hani Baragwanath Hospital - Johannesburg (2003)
Residency in Neurosurgery - NHS North West - Manchester, WI (2004-2012)
Fellowship in Cerebrovascular Neurosurgery - University of Toronto, Ontario - Toronto (2012-2013)
Fellowship in Interventional Neuroradiology - University of Toronto, Ontario - Toronto (2013-2015)