Michael Salinger, MD, FACC, FSCAI
Professor
Location
Heart and Vascular Center - Center for Advanced Care - Froedtert Hospital
8900 West Doyne Ave.
Milwaukee, WI 53226
Specialties
Cardiology/Cardiovascular Medicine
Interventional Cardiology
New & Established Patients Call
I believe in providing outstanding, individualized, compassionate patient care. This requires using the most current technology in a team based fashion guided by advanced clinical research.
Overview
Diseases and Conditions
Aortic Valve Diseases
Coronary Artery Disease
Hypertrophic Cardiomyopathy
Mitral Valve Disease
Patent Foramen Ovale (PFO)
Atrial Septal Defect
Structural Heart Disease
Aortic Stenosis
Acute Myocardial Infarction
Paravalvular Leak
Treatments and Services
Heart Valve Surgery
Coronary Artery Stents
Complex PCI
Impella Supported PCI
Rotational Atherectomy
Orbital Atherectomy
Left Atrial Appendage Occlusion with Watchman FLX™ Device
Transcatheter Mitral Valve Repair-MitraClip (TMVr)
Alcohol Septal Ablation
Virtual Visit
Hospital Affiliations
Froedtert Hospital – Milwaukee
Froedtert Menomonee Falls Hospital – Menomonee Falls
Board Certifications
Interventional Cardiology
Cardiovascular Disease
Critical Care Medicine
Internal Medicine
Clinic Locations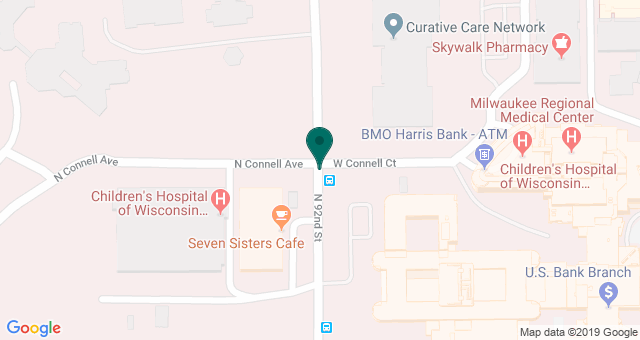 Biography
Dr. Salinger is an accomplished interventionalist with more than 10,000 lifetime coronary procedures completed. In addition, Dr. Salinger is an accomplished researcher, having devoted much of his career to advancing the treatment of structural heart disease. Throughout his career he has been involved as an investigator in many national studies, including those for TAVR, MitraClip, PFO/ASD and Watchman. He was part of implant team for the first Lotus Valve and the first MitraClip in the United States.
Education and Training
Doctor of Medicine - Loyola University Chicago, Stritch School of Medicine - Maywood, IL (1979)
Fellowship in Interventional Cardiology - Cleveland Clinic Foundation - Cleveland, OH (1985-1986)
Fellowships in Cardiology and Critical Care Medicine - Northwestern University Medical School - Chicago, IL (1984-1985)
Residency in Internal Medicine - Northwestern University - Evanston, IL (1980-1982)