Kenneth B. Simons, MD
Professor of Ophthalmology and Pathology
Location
Eye Institute - Froedtert Hospital
925 North 87th Street
Milwaukee, WI 53226
Eye Institute
For me, being an ophthalmologist goes back to what Dr. Francis Peabody stated: "The secret of the care of the patient is in caring for the patient." My practice philosophy is not to just diagnose and treat patients but rather to partner with them through understanding and respecting their needs such that together we achieve the best outcomes. A patient-doctor relationship is a privilege, and it is incumbent upon me to always remember that and, further, to remember that each patient is an individual with family and friends who care about them and therefore to show them the proper respect as well as provide the best possible care.
Overview
Treatments and Services
Comprehensive Ophthalmology
Ophthalmic Pathology
Diabetic Eye Exam
Patients Ages Seen
Child
Adolescent
Adult
Senior
Hospital Affiliations
Children's Wisconsin - Milwaukee – Milwaukee
Froedtert Hospital – Milwaukee
Clinic Locations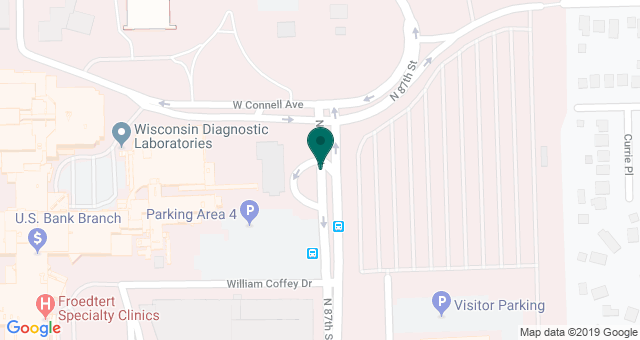 Biography
Dr. Kenneth Simons is a native of the Boston area. He graduated from the Boston University School of Medicine and did his ophthalmology residency at the University of North Carolina at Chapel Hill and his fellowship in ophthalmic pathology at the Jules Stein Institute-UCLA. Dr. Simons was recruited to the Eye Institute to establish the Comprehensive Ophthalmology Service at the Medical College of Wisconsin as well as to direct the ophthalmology residency training program. He has served on the board of the Accreditation Council for Graduate Medical Education, which accredits all the residency training programs in the United States, and currently serves on the Liaison Committee on Medical Education, which accredits all of the U.S. allopathic medical school training programs, as well as the National Resident Matching Program board, the entity responsible for matching medical school graduates into residency training. In his spare time, Dr. Simons chairs the WI Medical Examining Board and remains a die-hard Boston sports fan. Dr. Simons is married to his wonderful wife, Wendy, and now that the children are grown and on their own as productive members of society, they enjoy traveling and experiencing the culinary delights and cultural events in the places they visit.
Education and Training
Doctor of Medicine - Boston University - Boston, MA (1980)
School of Medicine Residency - University of North Carolina - Chapel Hill, NC (1984)
Fellowship in Ophthalmic Pathology - University of California, Jules Stein Eye Institute - Los Angeles, CA (1984-1986)