Jonathon Dean Truwit, MD
Professor
Location
Pulmonary Medicine - Center for Advanced Care - Froedtert Hospital
8900 West Doyne Ave.
Milwaukee, WI 53226
Specialties
Internal Medicine
Critical Care Medicine
Pulmonary Disease
Pulmonary Medicine Clinic
I chose Pulmonary and Critical Care Medicine because I thrive on inter-professional teamwork, the intensity of patient illness and it was a natural outgrowth of my training in in Biomedical Engineering. I believe, regardless of whether I am providing care, teaching or doing research; I am always a student, continuing to learn and apply knowledge. It is an honor to care for a patient and family. With this honor, comes a responsibility to the patient, family and other care team member, which I commit to. It is through listening that we come to understand the patient as a person as well as their goals." "Never forget that it is not pneumonia, but a pneumonic man who is your patient." Sir William Gull
Overview
Treatments and Services
Critical Care Medicine
Intensive Care (ICU)
Hospital Affiliations
Froedtert Hospital – Milwaukee
Board Certifications
Internal Medicine
Critical Care Medicine
Pulmonary Disease
Clinic Locations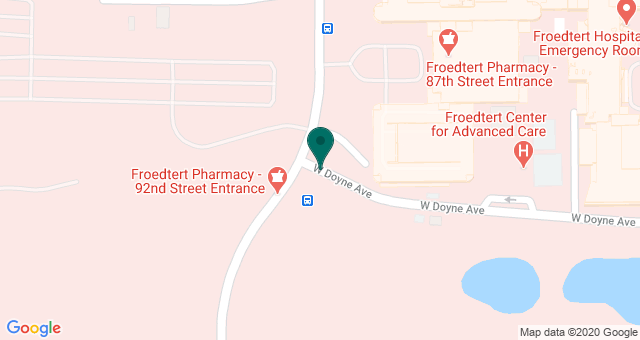 Biography
I completed my undergraduate degree in biomedical engineering, my residency in internal medicine and my fellowship in pulmonary and critical care medicine and I also have a business degree (MBA). My research involves patients that are critically ill and has been supported by the National Institutes of Health, Technology and Pharmaceutical companies. My focus has been in ARDS, when the lung becomes a wet sponge instead of a normally dry sponge. As a wet sponge, patients cannot breathe and cannot get enough oxygen in their blood, requiring a breathing machine. I am also a teacher, both at Froedtert & the Medical College of Wisconsin and at the national level.
FMCW recruited me to serve as Enterprise Chief Medical Officer and Senior Administrative Dean. In the past I have served as Medical Director of the Medical ICU, Division of Pulmonary and Critical Care, Senior Associate Dean for Clinical Affairs and Chief Medical Officer. In many of these roles I have had to leverage my family role as moderator and compromiser (I am the third child in a family of seven).
I am lucky to be married to a wonderful wife who is a nurse and faculty member at UW Milwaukee College of Nursing and to have three young adult children. I enjoy my family, traveling with my wife (with and without children), our dog Maggie, cooking, bicycling, sailing, hiking and hopefully snowshoeing.
Education and Training
Doctor of Medicine - Georgetown University School of Medicine - Washington, DC (1979-1983)
Internship, Department of Medicine - Vanderbilt University School of Medicine - Nashville, TN (1983-1984)
Residency in Internal Medicine - Vanderbilt University School of Medicine - Nashville, TN (1984-1986)
Fellowship in Pulmonary and Critical Care Medicine - Vanderbilt University School of Medicine - Nashville, TN (1986-1989)
Master of Business Administration - University of Virginia - Charlottesville, VA (2007-2009)