Thangam Venkatesan, MBBS
Professor
Location
Gastroenterology and Hepatology - Froedtert Hospital
900 N. 92nd St.
Milwaukee, WI 53226
New & Established Patients Call
Quality patient care requires careful listening to the patient's own story of their problem, so as to understand the concerns and goals for care from the patient's perspective. For care to be effective, the patient must remain an active partner of the entire health care team. The best quality care requires going the extra mile to obtain the best possible understanding of the patient's condition. I also partner with community leaders and non-profit organizations to further enhance and contribute to improving the care of patients especially those with Cyclic Vomiting Syndrome.
Overview
Diseases and Conditions
Constipation
Cyclic Vomiting Syndrome (CVS)
Diarrhea
Gastroesophageal Reflux Disease (GERD)
Irritable Bowel Syndrome (IBS)
Nausea
Treatments and Services
Colonoscopy
Upper Endoscopy (EGD)
Virtual Visit
Hospital Affiliations
Froedtert Hospital – Milwaukee
Zablocki VA Medical Center – Milwaukee
Board Certifications
Internal Medicine
Gastroenterology
Clinic Locations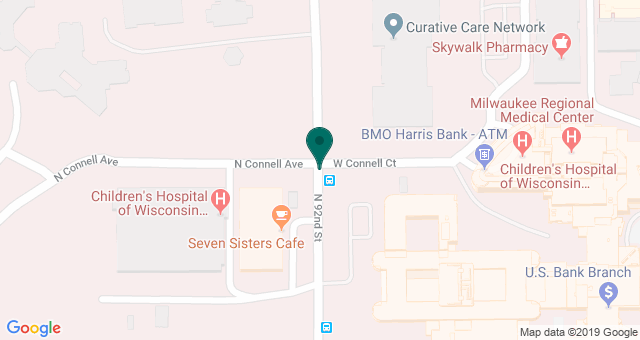 Biography
Dr. Thangam Venkatesan, Associate Professor, has been with the Division of Gastroenterology and Hepatology since 2004. She is actively involved in all four missions of the Medical College of Wisconsin: patient care, education, research and community outreach. She is currently the Fellowship Program Director. Her area of clinical expertise and scientific interest is in a condition called Cyclic Vomiting Syndrome (CVS), characterized by recurrent episodes of nausea and vomiting. She conducts translational research exploring the neurobiology of nausea and vomiting in patients with CVS. Dr. Venkatesan has established a clinic for the care of CVS patients that serves as a destination for patients from 48 states as well as Canada and Puerto Rico. Additionally she serves as the Chief Medical Advisor of the Cyclic Vomiting Syndrome Association (CVSA).
Education and Training
Doctor of Medicine (M.B.B.S.) - Kilpauk Medical College - Madras, In (1990)
Rotating Internship in Internal Medicine - Kilpauk Medical College - Madras, In (1991-1993)
Internship & Residency in Internal Medicine - University of Connecticut Health Center, John Dempsey Hospital - Farmington, CT (1991-1993)
Residency in Internal Medicine - University of Cincinnati Medical Center - Cincinnati, OH (1996-1997)
Fellow in Gastroenterology - University of Cincinnati Medical Center - Cincinnati, OH (1997-2000)