Dr. Jennifer Stancill Receives 2021 Excellence in Science Postdoc Award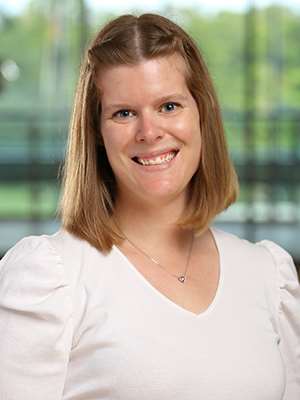 Congratulations to Dr. Jennifer Stancill, postdoctoral fellow in Dr. John Corbett's lab in the Department of Biochemistry. She has earned the Excellence in Science Postdoc award for 2021. This highly competitive award is given to a postdoctoral fellow who has outstanding scientific accomplishments.
In 2021, Dr. Stancill published two first author papers, a review article, and two middle author papers. She also received a perfect score on her K99/R00 submission!
Dr. Stancill has earned many awards and honors including a CVC Postdoctoral Training Fellowship, a Young Investigator Award (SfRBM and MCW regional Redox Biology Symposium), the Edward J. Lennon, MD, Outstanding Female Postdoctoral Research Award, the MCW Postdoc Paper of the Year Award (honorable mention), and ten poster and presentation awards.
As Dr. Stancill wrote in her application for the Excellence in Science Award, "It is not always our success that defines us as good scientists, but how we respond to our disappointments." Great job Dr. Stancill!