Dr. Kathleen Schmainda participates in European Union-funded Glioma Imaging Initiative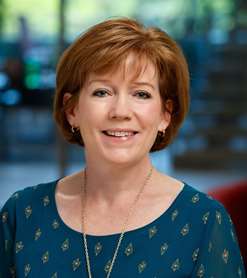 Kathleen Schmainda, PhD, Medical College of Wisconsin (MCW) professor of biophysics, is a member of the European Cooperation in Science and Technology (COST) Action in Glioma Imaging investigative team, which has been accepted for funding by the European Union. Dr. Schmainda was asked to join the team because of her expertise in glioma imaging and work with the National Cancer Institute quantitative imaging network.
The Medical College of Wisconsin is the only U.S. site participating in the newly funded network. European institutions involved include the Leiden University Medical Center (the Netherlands), University of Oxford (England), Ghent University (Belgium), Inria (France), University of Bonn (Germany), Erasmus University Medical Center (the Netherlands), and University of Oslo (Norway). The project has received endorsements from GLASS (Glioma Longitudinal AnalySiS Consortium) and EORTC (European Organisation for Research and Treatment of Cancer). The mission of COST is to connect research initiatives across Europe and beyond and enable researchers and innovators to grow their ideas by sharing them with their peers.