Dr. Tammy Kindel recipient of the SAGES Excellence in Medical Leadership Award
Tammy Kindel, MD, PhD, is this year's recipient of the Society of American Gastrointestinal and Endoscopic Surgeons (SAGES) Excellence in Medical Leadership Award.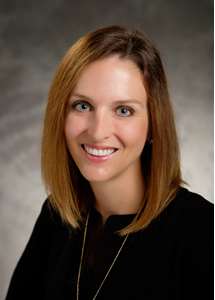 The SAGES Foundation Excellence in Medical Leadership Award is a scholarship given to a surgeon to optimize the individual's impact in the medical industry so they can deliver sustainable results driven by their greatest capabilities and purpose as a leader by exposing the awardee to the leading minds in leadership development, strategy, management, and execution.
This $8,000 award will fund expenses for a leadership program that will push the way the awardee thinks deeply about change within themselves and their organization as a high potential leader in the medical world. Generously funded through an unrestricted educational grant from W.L. Gore & Associates.