Local Researcher Recognized With Prestigious Neuroscience Research Award
Milwaukee, April 23, 2019 – A researcher at the Medical College of Wisconsin, Cheryl Stucky, PhD received a prestigious research grant from the National Institutes of Health (NIH). The Javits Neuroscience Award was established by Congress after the death of late New York Senator, Jacob Javits, who passed away from ALS – commonly known as Lou Gehrig's Disease. Among other standards, the award is given to individuals who demonstrate exceptional scientific excellence and productivity in one of the areas of neurological research supported by the NIH.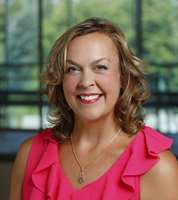 Cheryl L. Stucky, PhD

Dr. Stucky is set to use the grant award to conduct research on the pain mechanisms associated with Fabry Disease – a rare lysosome storage disease. While the symptoms of Fabry disease are usually noticeable in early childhood and adolescence, they may not become entirely apparent until later adulthood. Symptoms of the disease include severe burning pain in the hands and feet, decreased sweat production, discomfort in warmer temperatures, and appearance of a reddish to dark blue skin rash mostly commonly seen between the hips and knees.
It is Dr. Stucky's hope that she and her team will be able to better understand the pain mechanisms of Fabry Disease while potentially uncovering novel therapies to treat the symptoms. These studies will be conducted in collaboration with Nancy Dahms, PhD, who spearheaded the generation of a new rat model of Fabry disease that recapitulates many of the symptoms experienced by patients.

This research, along with research from Jeffrey Medin, PhD who published a study in 2017 highlighting the success of an experimental stem cell trial in treating Fabry Disease, shows MCW's commitment to providing resources to fuel cutting edge research and therapies to treat understudied diseases such as Fabry Disease and Sickle Cell Disease.
Keep up with the latest news. Sign up for Newsroom Alerts.
Latest press releases, stories and resources.
MCW Media Contacts
The media relations team at MCW is happy to assist in coordinating experts for interviews. Please reach out to us at: