Medical College of Wisconsin and Froedtert Hospital Name Vice President and Chief Development Officer
Milwaukee, Sept. 16, 2019 - Mitchell R. Beckman has been named Vice President and Chief Development Officer for the Medical College of Wisconsin (MCW) and Froedtert Hospital, effective Sept. 16, 2019.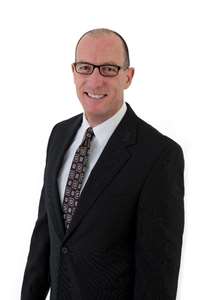 Beckman will be responsible for the overall fundraising enterprise and will help enable MCW and Froedtert Hospital to continue its trajectory of excellence across missions. He will lead philanthropic efforts, serve as key liaison for alumni relations and the Alumni Association Board, lead the growth of the grateful patient program, oversee development staff and programs, and coordinate all fundraising and stewardship activities. He will collaborate with the senior leadership teams of MCW, Froedtert Hospital and respective boards to create a unified strategy for current and future fundraising campaigns and philanthropic initiatives. He will report jointly to both institutions to enable collaboration around philanthropic efforts.
Beckman has served as Assistant Vice President, The University of Iowa (UI) Center for Advancement, UI Carver College of Medicine/UI Hospitals & Clinics (Iowa City, Iowa) since February 2014. He has had an outstanding 20-year career working in university advancement/development – the vast majority of which has been with UI. He began his development career with the University of Wisconsin Foundation in 1999. In his current role, he is part of the UI Center for Advancement leadership team that raises more than $100 million annually for the UI Health Care enterprise. Additionally, Beckman designed and implemented UI Health Care's comprehensive grateful-patient philanthropy program, which raises more than $50 million annually from patients and family members.

Mitch earned his Bachelor of Science degree in communications in 1991 from the University of Wisconsin-Madison. Beckman will be relocating to Milwaukee from Iowa City with his wife, Melissa, and their family.
Keep up with the latest news. Sign up for Newsroom Alerts.
Latest press releases, stories and resources.
MCW Media Contacts
The media relations team at MCW is happy to assist in coordinating experts for interviews. Please reach out to us at: