Medical College of Wisconsin Researchers Part of National Effort to Develop Regenerative Treatments for Blindness
Milwaukee, Nov. 5, 2018
– The National Eye Institute's Audacious Goal Initiative for Regenerative Medicine has awarded
Joseph Carroll, PhD
, professor of ophthalmology &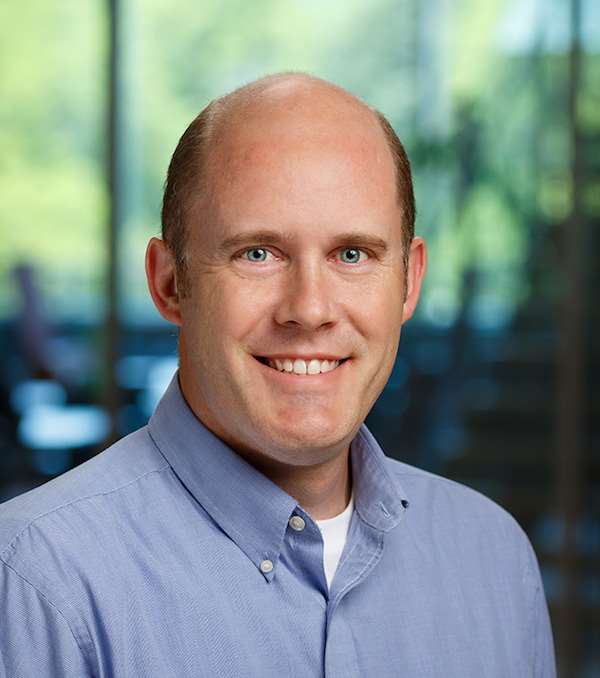 visual sciences at the Medical College of Wisconsin (MCW), a grant to develop new research models to advance treatments for blinding conditions such as glaucoma, age-related macular degeneration, retinitis pigmentosa and other degenerative eye diseases.
Of the five grants awarded nationally under the NEI initiative, the MCW grant is about $6.25 million over 5 years. The aim of this NEI initiative is to enable researchers to test novel regenerative therapies, including gene- and cell-based therapies, and help transition them to the clinic. Dr. Carroll is co-principal investigator with Jacque Duncan, MD, of the University of California San Francisco Medical Center and is also working with MCW researchers Christopher Pawela, PhD, assistant professor of anesthesiology; Aron Geurts, PhD, associate professor of physiology, and Daniel M. Lipinski, PhD, assistant professor of ophthalmology and visual sciences and cell biology, neurobiology and anatomy, on the project, "Developing Cone-Dominant Retinal Disease Models as a Resource for Translational Vision Research."
The human retina contains two main classes of photoreceptors – rods and cones – with cones driving the majority of visual function. Diseases affecting cone structure and function are numerous, and the absence of readily available cone-dominant mammalian models represents a major technology gap impeding efforts to develop and evaluate regenerative treatment strategies in the retina.
Dr. Carroll's research team will develop, characterize and disseminate two promising model systems that are closer to human visual anatomy and function than current mouse and rat models: the 13-lined ground squirrel and the tree shrew, both cone-dominant animals. Models like these that closely match human eyes – including the type and density of light-sensing cells, the pathways for connecting the eye to the brain and the brain regions that support vision – will help Dr. Carroll and his team of scientists create and test new methods to preserve and restore sight.
"A major strength of this application is the multidisciplinary team that has been assembled to take on this challenging project. The team brings the necessary complementary expertise required for model development, stem cell treatment, and evaluation of cell survival, integration and function," Dr. Carroll said. "This work will provide not only validated disease models but also generalizable tools with which to create additional models in these and other species."
Keep up with the latest news. Sign up for Newsroom Alerts.
Latest press releases, stories and resources.
MCW Media Contacts
The media relations team at MCW is happy to assist in coordinating experts for interviews. Please reach out to us at: