Rewriting the Whistons' story: A renewed sense of hope
Myotubular myopathy, a rare form of muscular dystrophy, has bound 6-year-old William Whiston to a wheelchair with a trach tube connected to his throat and very little use of his body's muscle system.
As his mother says, though, he is no different than any other 6-year-old in terms of having a youthful, vibrant, personality that likes to engage in fun activities. It's a molecular difference that sets William's DNA apart from others and prevents his body from producing a protein that develops and controls muscles.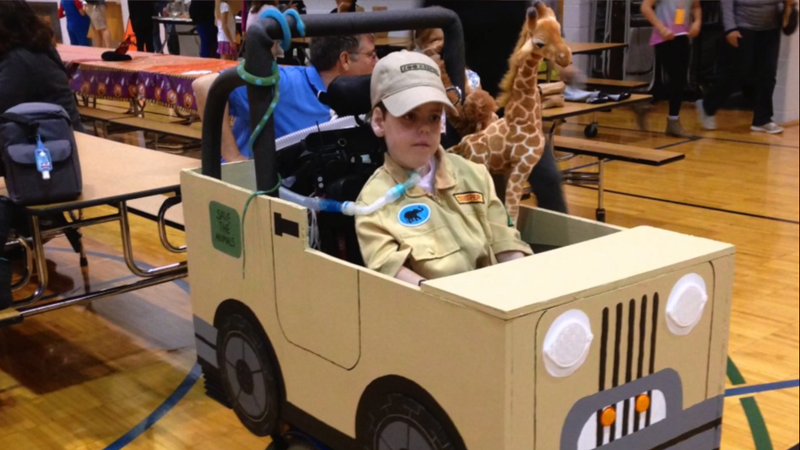 William's story could change soon, however, thanks to the work of Dr. Michael Lawlor, MD, PhD, a specialist in neuropathology and skeletal muscle biology at the Medical College of Wisconsin. Dr. Lawlor is playing a leading role in developing groundbreaking gene therapy to treat a rare form of muscular dystrophy.
Patients like William will be part of an upcoming clinical trial that uses a gene therapy treatment that has proved successful in animals suffering similar muscular defects. Treatments on dogs suffering from similar genetic defects resulted in them being able to walk, run and jump like any other dog.
Dr. Lawlor and William's parents are hopeful that those receiving the treatment experience similar results.
William and his family have a great story to tell, as does Dr. Lawlor, who was inspired to find cures for muscular dystrophy after a close childhood friend passed away as a result of the disease. As William's father says, Dr. Lawlor has a dedication beyond having a successful career, and is committed to helping people, which is different from just treating them.
This is a story that connects hope with research and advanced gene therapy that carries tremendous potential to help people.
Keep up with the latest news. Sign up for Newsroom Alerts.
Latest press releases, stories and resources.
MCW Media Contacts
The media relations team at MCW is happy to assist in coordinating experts for interviews. Please reach out to us at: