Understanding the mental health processes of trauma recovery
Milwaukee, June 29, 2018 – Heidi Christianson, PhD, Medical College of Wisconsin associate professor in the department of Psychiatry and Behavioral Medicine, training director of the Health Psychology Residency and member of the Clinical Cancer Center, will discuss Post Traumatic Growth, otherwise known as Benefit Finding, which is a growth process that occurs in response to challenging, traumatic adversity. She will review the literature on Post Traumatic Growth and discuss applications to cope with major medical concerns. The presentation will end with a discussion on how to facilitate Post Traumatic Growth.
This lecture is the third in the 2018 MCW Women in Science lecture series. The annual series showcases outstanding research by MCW female scientists and provides financial support for their cutting-edge work.
Event Information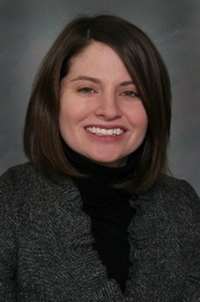 Thriving Through Adversity: Post Traumatic Growth
Tuesday, July 31, 2018, 11:30 am-1:00 pm
Registration and social time at 11:30 am, luncheon and presentation from :12:00 pm-1:00 pm
Wisconsin Club 900 W. Wisconsin Ave., Milwaukee
Those interested in registering can visit the Women in Science website. Series memberships start at $275, which supports four awards for promising women scientists. Admission, food and parking are included at all the events. Members are also allowed to invite a guest for free to one event. Students sponsorships are also available for only $25. For additional registration information, please contact Ashley Fait, afait@mcw.edu, (414) 955-5828.
Keep up with the latest news. Sign up for Newsroom Alerts.
Latest press releases, stories and resources.
MCW Media Contacts
The media relations team at MCW is happy to assist in coordinating experts for interviews. Please reach out to us at: