Cancer is the leading cause of death for the people of eastern Wisconsin. The MCW Cancer Center is the only academic cancer research center in our area - a distinct region that includes large, underserved populations, patients who experience significant disparities in cancer incidence and outcomes and unique cancer problems. We take on cancer's toughest challenges by mobilizing nationally recognized scientists and physicians, the latest research-driven treatments and over 200 cancer clinical trials and community driven interventions. Our researchers and clinicians draw upon a depth of scientific proficiency, interdisciplinary diversity and clinical expertise. Through these efforts, we are committed to reducing the cancer burden for all patients and in every community, in Milwaukee, eastern Wisconsin, the state, and beyond.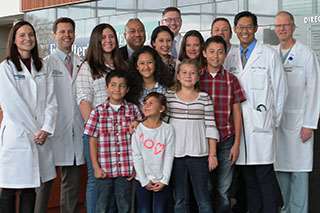 Cancer Clinical Trials
We conduct cancer clinical trials to provide cutting-edge technologies and treatments and advance research outcomes for patients. Our physician scientists and other providers treat over 4,000 new cancer cases each year and enroll patients in over 200 currently active cancer clinical trials.
Search All Cancer Clinical Trials
Community Outreach and Engagement
We actively engage the community in conversations and discussion on the latest in cancer research, clinical care, and educational endeavors. Our aim is to do everything humanly possible to eradicate the cancer burden and disparities that persist across Wisconsin.
learn more
Research Programs
Our members, who represent three institutions and more than 20 academic departments, are organized into three synergistic programs that span and integrate the continuum of basic, clinical, population and community-based research.
learn more
Cancer Center Stories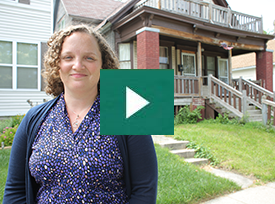 MCW Cancer Center health geographer paints picture of cancer disparities
Dr. Kirsten Beyer paints a striking picture of cancer disparities in Wisconsin and helping other researchers target programs and interventions.
watch video
Phyllis Holder and Melinda Stolley Address Cancer Disparities
In this Modern Healthcare piece, Associate Director Dr. Melinda Stolley and MCW Cancer Center community partner Phyllis Holder discuss reducing cancer disparities among low-income and minority populations in Modern Healthcare.  
learn more

A Personalized Approach to Pancreatic Cancer
Bringing innovation, discovery and hope to the care of pancreatic cancer patients, MCW's multidisciplinary pancreatic cancer care team works to understand the basic biology of the disease to translate this knowledge into new treatments, diagnostic tools and a better outcome for patients.
learn more
Contact Us
Cancer Center
Froedtert & the Medical College of Wisconsin Clinical Cancer Center
9200 W. Wisconsin Ave.
Milwaukee, WI 53226
(414) 805-0505
(414) 805-8282 (fax)