Cancer Clinical Trials
Clinical trials are research studies that help us find new ways to prevent, diagnose and treat cancer. When you participate in a clinical trial, you receive access to promising new treatments that have the potential to change the lives of patients today – and in the future.
At the MCW Cancer Center, our scientists and physicians currently enroll patients on over 200 active cancer clinical trials, the largest in the state of Wisconsin. Our center is also home to the region's only Translational Research Unit, a designated space designed to provide the optimal care of patients in early-phase clinical trials.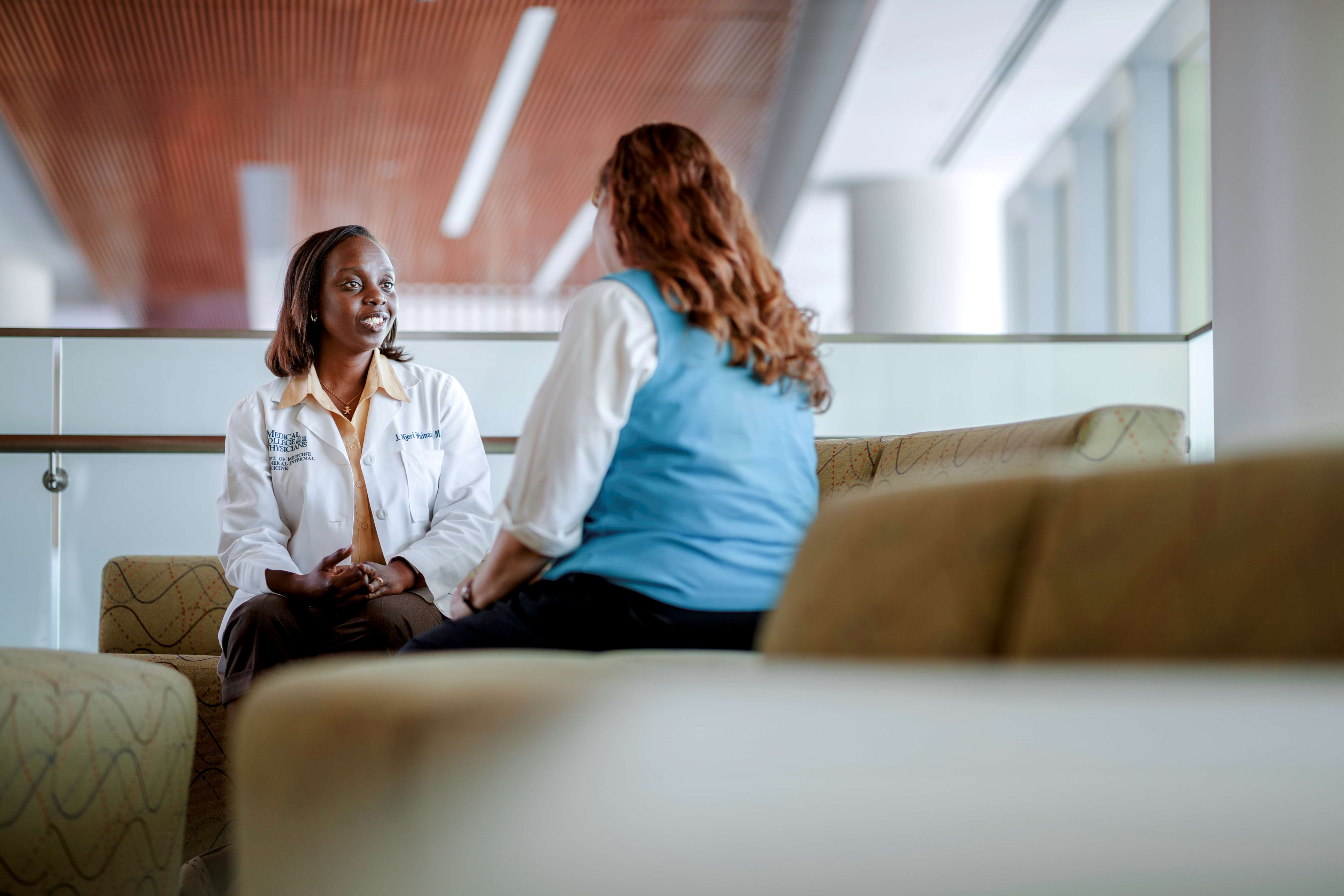 Clinical Trials
Froedtert & the Medical College of Wisconsin
Lead Academic Participating Site for NCI Trials

Staying close to home for the best and newest cancer care possible is invaluable for patients, their families, and our entire community. The MCW Cancer Center is one of just 32 institutions recognized by the National Cancer Institute (NCI) as a National Clinical Trials Network Lead Academic Participating Site. This highly regarded distinction provides NCI funding to accelerate cancer research and care right here in Milwaukee and eastern Wisconsin.
For Researchers
In addition to providing support to MCW researchers and physician scientists, we are also proud to support clinical cancer research with partners throughout our community including Froedtert Hospital, Children's Wisconsin, Froedtert Menomonee Falls Hospital, Froedtert West Bend Hospital, and Clement J. Zablocki VA Medical Center.
Contact Us
Medical College of Wisconsin
Cancer Center Clinical Trials Office

Froedtert & the Medical College of Wisconsin Clinical Cancer Center
9200 W. Wisconsin Ave.
Milwaukee, WI 53226
(414) 805-8900
(414) 805-0596 (fax)
cccto@mcw.edu
MACC Fund Center for Pediatric Cancer and Blood Disorders Clinical Trials Office