Biostatistics Shared Resource
The Biostatistics Shared Resource (BSSR) works collaboratively with investigators to provide analyses, computational methods, models, and algorithms. Whether conducting basic, translational, or community-engaged research, BSSR offers support from concept development to the publication of results and design of subsequent research. 
Areas of Expertise
Bayesian methodology
Design and analysis of clinical trials
Survival analysis
Statistical genetics and omics data analysis
Image analysis
Spatial statistics
Model selection/variable selection
Personalized medicine
Machine learning/artificial intelligence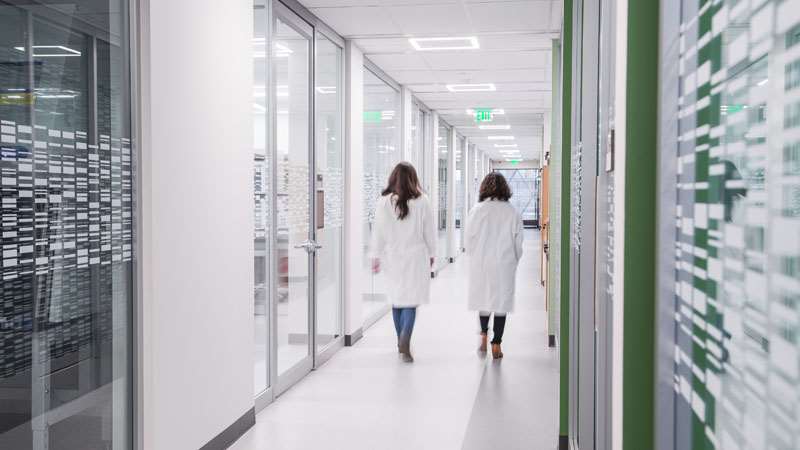 Services
Planning
Design of clinical trials, chart reviews, surveys
Power analyses
Grant support
Data collection and analysis
Statistical modeling, data analysis
Methods development
Full clinical trial statistical support
Protocol development
Safety monitoring
Case report form review
Interim and final statistical analyses
Publication support
Graphics, Tables, Methods
Data Safety
The BSSR has a network of servers and workstations in a secure Linux operating system environment that are equipped with a variety of statistical software. This system is used extensively for data preparation and analysis by BSSR members. In particular, the system contains servers for parallel CPU computing and massively parallel GPU computing. Software includes compilers for C/C++/Fortran, as well as the statistical platforms R and SAS.

There are seven Linux CPU servers with a capacity to run 272 processes in parallel simultaneously and one Linux server capable of running processes on 7000 GPU cores simultaneously. The system is designed with automatic nightly backup of all files. Data safety is also enhanced by using redundancy via a RAID system and security is ensured via Linux password protection and encryption.
Scheduling
For support, please submit a BSSR iLab request.
For non-cancer-related research and/or trainees with quick consultation needs, please email the Biostatistics Consulting Service at consult@mcw.edu.
Location and Hours of Operation
M-F from 9 a.m.-5 p.m.
All appointments are virtual at this time.