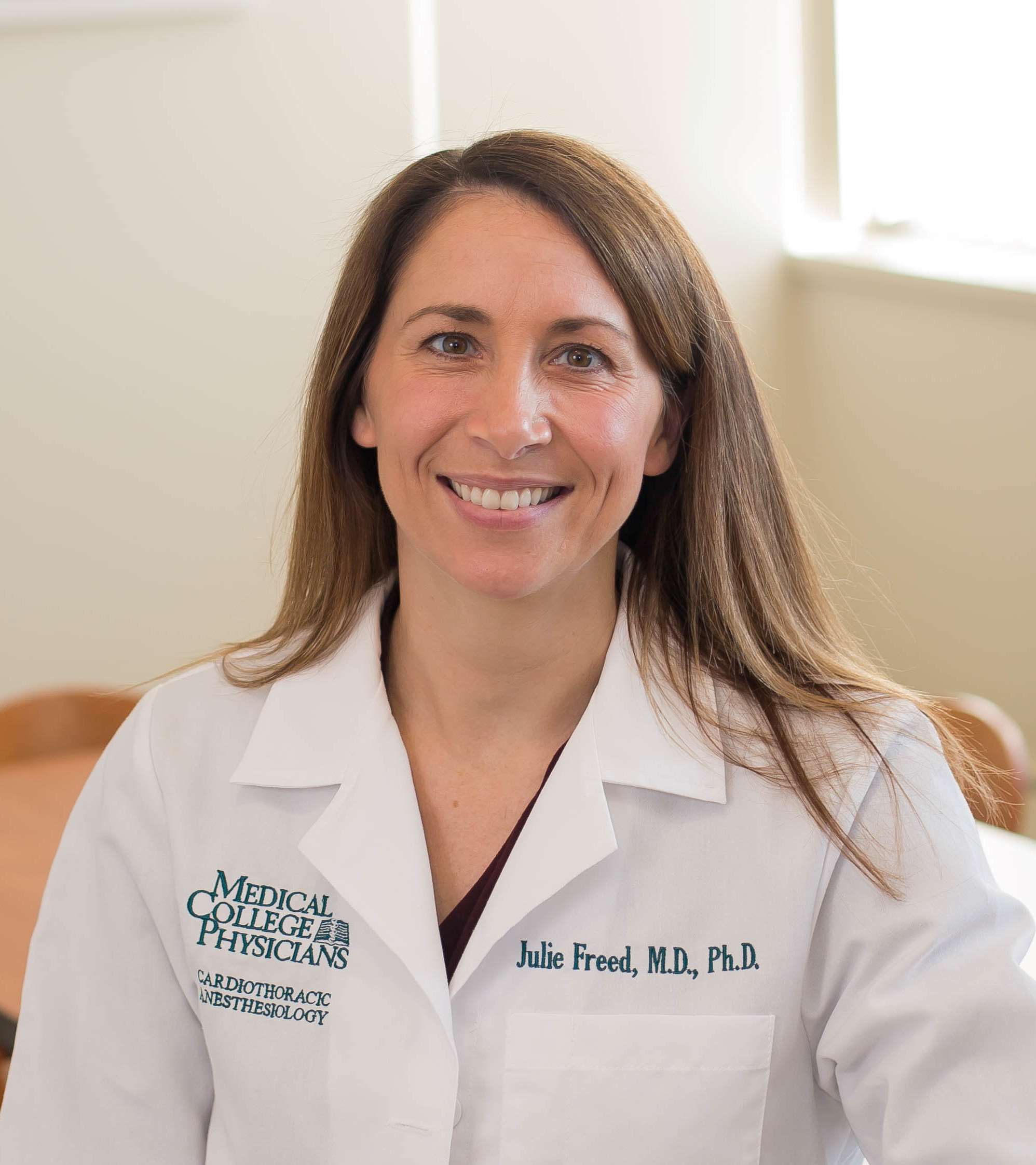 Julie Freed, MD, PhD
Associate Professor; Executive Vice Chair; Director of Clinical Research
Education
BA, Physiology, University of Minnesota, 2002
PhD, Physiology, Medical College of Wisconsin, 2008
MD, Medical College of Wisconsin, 2011
Residency, Anesthesiology, Medical College of Wisconsin, 2016
Fellowship, Cardiac Anesthesiology, Medical College of Wisconsin, 2017
Research Interests
Human coronary microvascular dysfunction
The role of sphingolipids in vascular function
Mechanisms and treatments of vasoplegia
Surgical prehabilitation in frail patients
Dr. Freed's research primarily focuses on the role that sphingolipids have in the development of endothelial dysfunction in the human microcirculation. Elevated plasma levels of ceramide, a prototypical sphingolipid, is now considered an independent risk factor for major adverse cardiovascular events in otherwise healthy people. The Freed lab is currently investigating how these bioactive lipids are regulated in human endothelial cells.

As a cardiac anesthesiologist, Dr. Freed is also interested in intraoperative blood pressure control including mechanisms and treatments of vasoplegia. Other interests include translating her work in the lab to improve outcomes for surgical patients.
For more information, visit Dr. Freed's Lab's informational website.
Lab Members
Laura Norwood PhD, Research Scientist
Mary Schulz, Research Technician
Kelsey Walters, Medical Student