About MCW Medical School
At the Medical College of Wisconsin (MCW), we prepare medical students to become the best physicians of tomorrow with a spirit of continuous learning and the skills to adapt to whatever may come next in medical discoveries and best practices, as well as in the business side of practicing medicine. Tomorrow's healthcare starts here, at MCW, where the student experience balances the latest technology and team-based learning models with more than a century of rich medical education traditions. An MCW medical education is a life-changing journey for our students, and for the patients whose lives they touch.
Learn more about MCW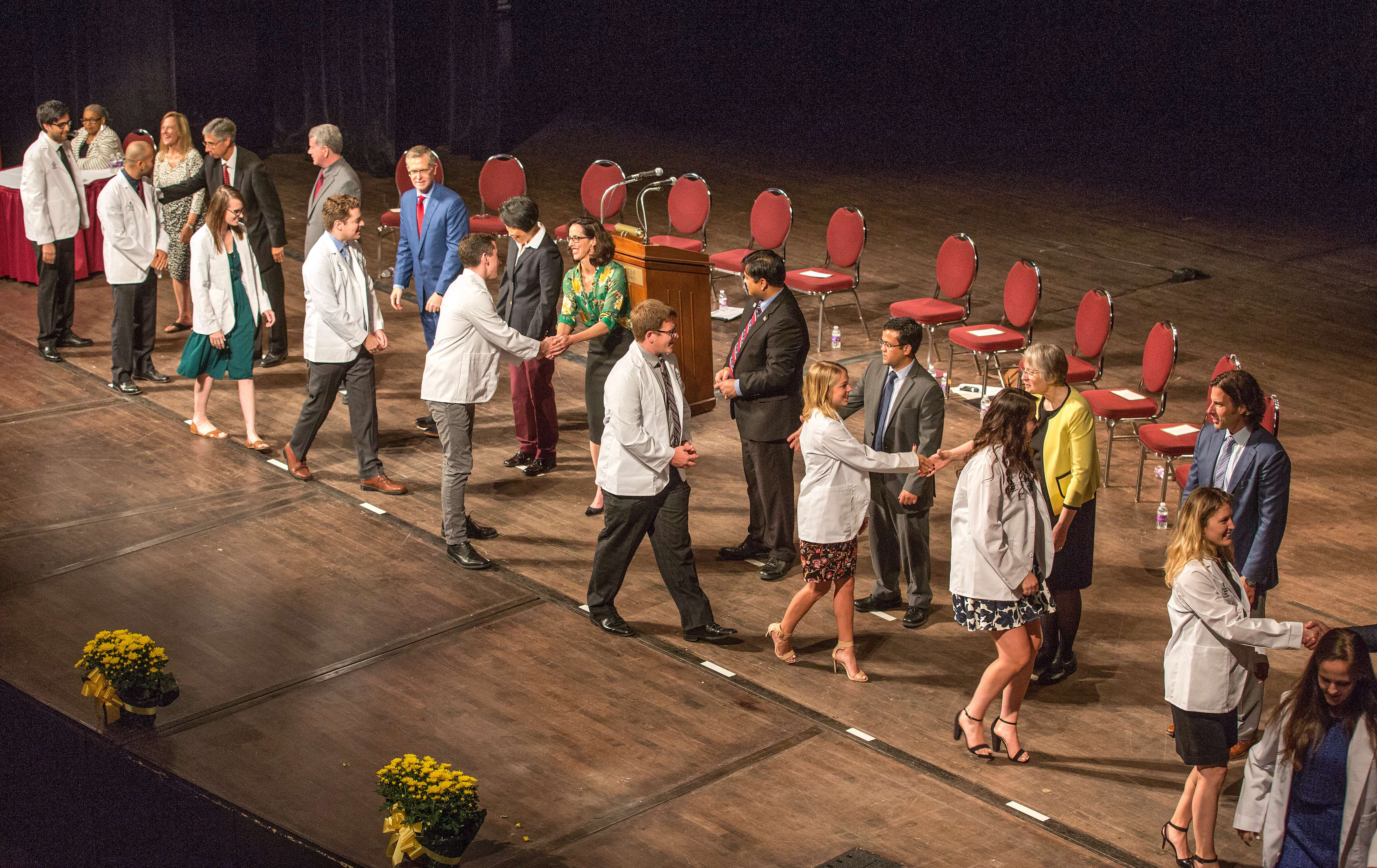 Learn
Learn
MCW is the place where you will learn everything you need to become a successful physician, and will embrace a quest for knowledge as a lifelong journey. It is also the place where you can choose among three campuses, several Scholarly Pathways and two options for the pace of your medical education. This is medical school your way.
Live
Live
The MCW experience is not just about giving you an understanding of how you can contribute to the quality of life of your patients, it's also about how to make the most of the vital leadership role you will play in your community. Whether that community is in Milwaukee, Green Bay or Central Wisconsin, it's all about quality of life for you, the future physician, and your neighbors.
Care
Care
As an MCW student, you will learn how to care for the body and soul of patients who are depending upon you to heal their wounds, treat their illness, improve their quality of life, and take away their pain and fears. It's about treating the whole person, and our alumni are some of the best in the world in achieving that goal.
Cure
Cure
MCW is the place where you will discover your true calling in life, whether it is in caring for patients, researching ways to eradicate society's most devastating diseases, or sharing your knowledge with future physicians so they can carry the torch of medicine for the next generation. As an MCW student, you can take pride in the amazing legacy of medical discoveries and innovations achieved by the alumni who have blazed the trail for you.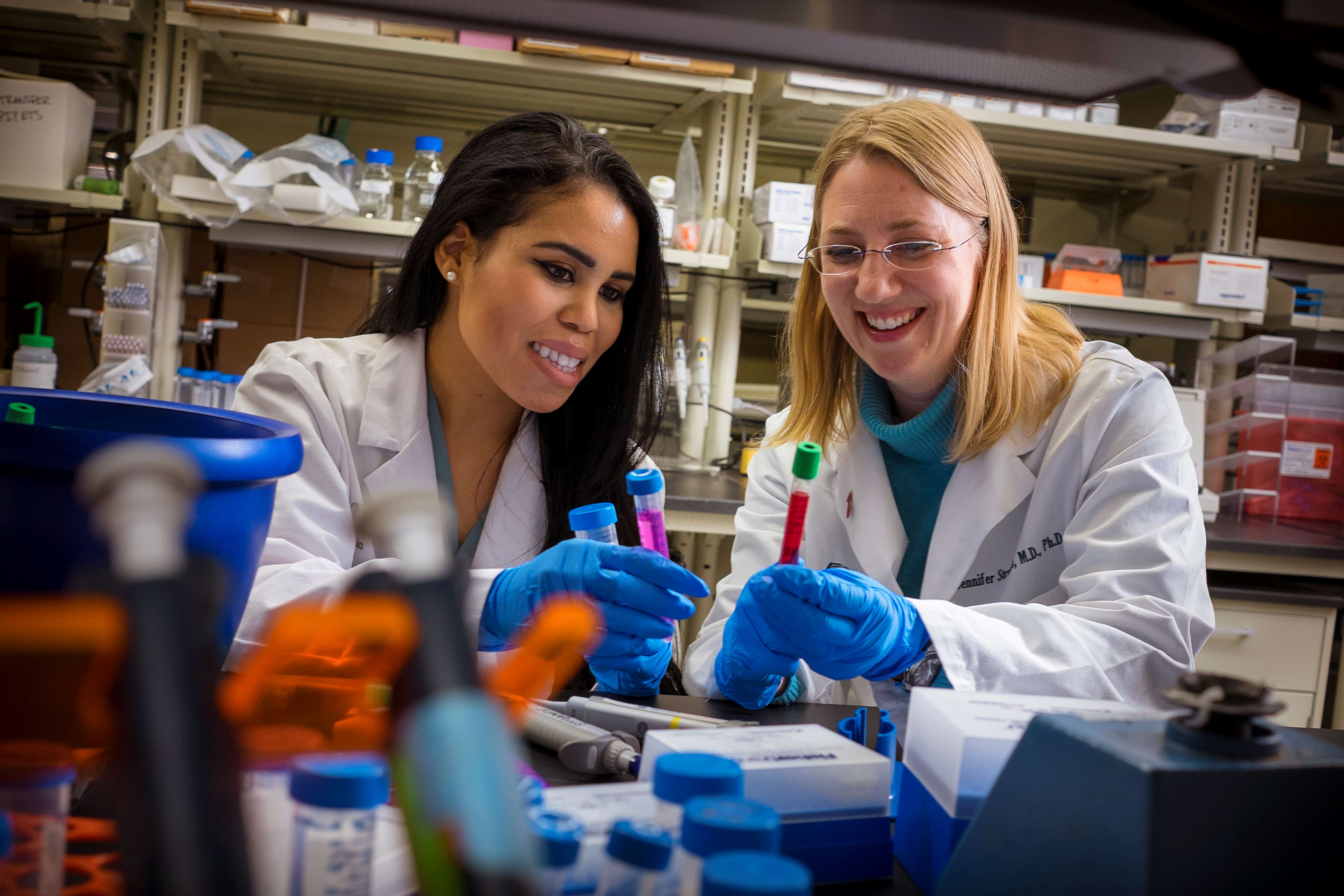 Information for Prospective Students
Academic and Student Services

We are here to help you every step of the way from the time you apply to celebrating with you at graduation.

Learn more

Admissions

What you need to know to apply to the MCW Medical School.

Learn more

Three Campuses, One Community of Learning

Learn more about MCW-Milwaukee, MCW-Green Bay and MCW-Central Wisconsin.

Learn more

MCW Education Facts and Figures

MCW at a glance.

Learn more

Student Inclusion

The Office of Student Inclusion is committed to supporting diversity of all types in medical education as well as recruiting and supporting students and residents who are Underrepresented in Medicine (URM).

Learn more

Visiting Senior Medical Students

The Medical College of Wisconsin (MCW) is abiding by the Association of American Medical Colleges (AAMC) and Coalition recommendation regarding "away" rotations for Medical Students. MCW will not support students from other medical schools coming to MCW to do "away" rotations with MCW faculty.
Meet our Leadership
Provost and Executive Vice President, and Dean, School of Medicine

Joseph E. Kerschner, MD

Learn More

Campus Dean, MCW-Green Bay

Matthew L. Hunsaker, MD, FAAFP

Learn More

Sentry Dean and Founding Dean, MCW-Central Wisconsin

Lisa Grill Dodson, MD

Learn More
Annual Campus Safety Report
Statement to Prospective Faculty, Staff and Students:
The Medical College of Wisconsin (MCW) prepares and publishes its Annual Campus Safety Report in compliance with the Higher Education Act of 1965, otherwise known as the Jeanne Clery Disclosure of Campus Security Policy and Campus Crime Statistics Act (Clery Act). This report outlines MCW's security policies and discloses campus crime statistics for the three most recent calendar years.

This report is available to all current and prospective faculty, staff and students and is available on the MCW Public Safety website. A paper copy of this report may be obtained by contacting Medical College of Wisconsin, Public Safety, 8701 Watertown Plank Rd., Milwaukee, WI 53226 or by calling (414) 955-8295.