Where curiosity, innovation and collaboration converge to build healthier communities.
Curiosity is a fundamental human trait. But it's what we do with it that differentiates us. At the Medical College of Wisconsin, we nurture curiosity and embrace the quest for knowledge above all else. Our innovative approach of academic medicine will take you on a journey where you'll learn the skills to adapt to the ever-changing landscape of medical discovery and patient care.

MCW faculty members are practicing professionals and researchers who share their knowledge with the next generation. It's how we approach health sciences education, and it's how we remain a leader in advancing the health of society.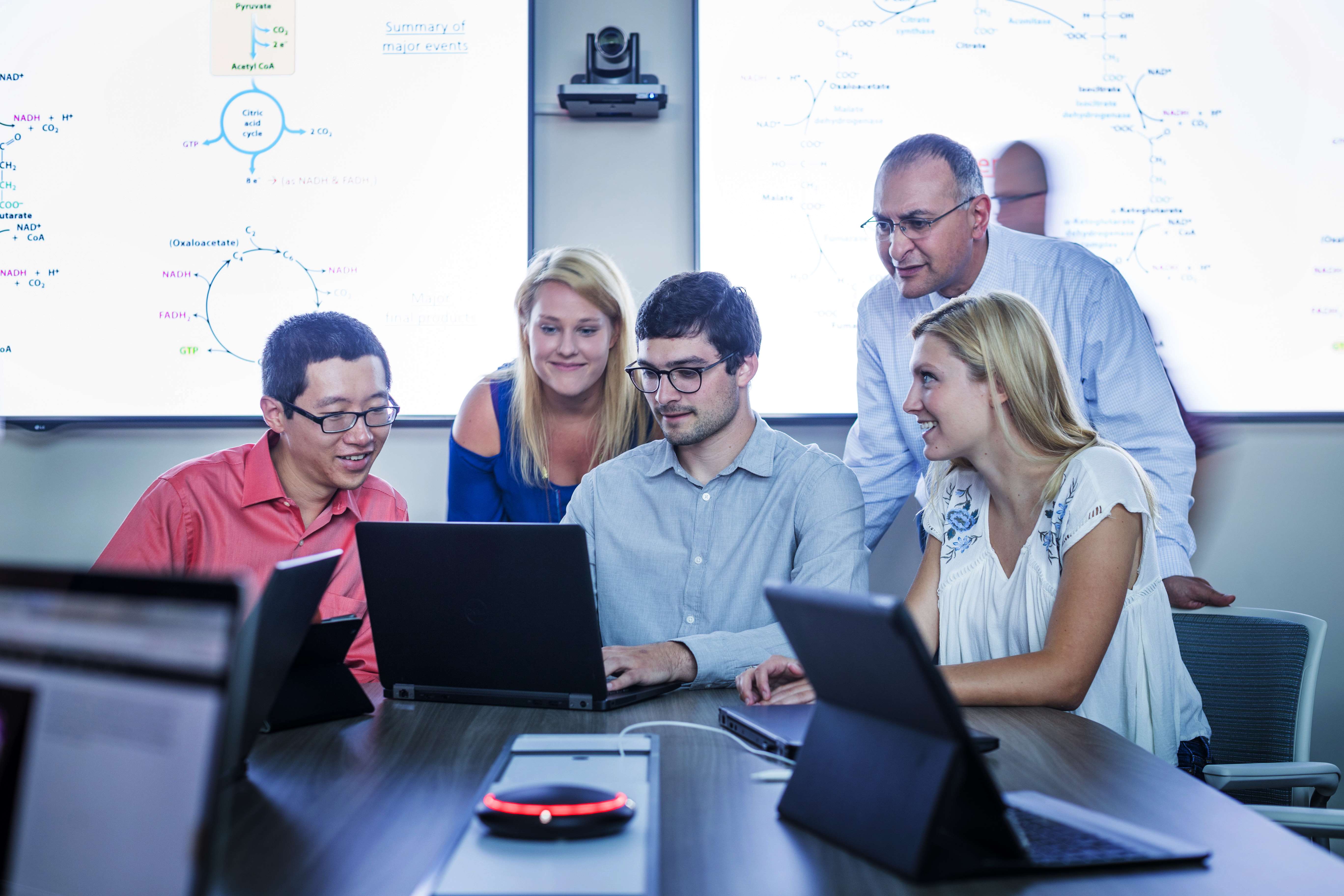 A Safe Return to Campus - COVID-19 Guidance
Students are expected to remain off campus unless they are required to be on campus to attend class or other pre-approved activities. We ask that all students adhere to the following requirements when they are on campus:
General Campus Requirements
Symptom monitoring and COVID-19 Daily Screening - Students, faculty and staff must conduct personal monitoring of symptoms and exposure. If a student is experiencing symptoms, they must stay home and not come to campus. All individuals must complete the online screening no earlier than two hours prior to entering any MCW-leased or owned facility. Individuals who forget to complete the screening should complete it as soon as possible.
Face Coverings - Face coverings are required to be worn by every person at all times within any common space and in rooms occupied by more than one person. Students are expected to provide their own mask or face covering. Note that faculty must wear a face mask even if a face shield is being used when providing instruction.
Physical Distancing - Physical distancing of six feet apart is required in all spaces including hallways, classrooms, conference rooms and public spaces such as the library, lounges, eating areas and exercise facilities.
Badge Access - Badge access will be required for all MCW students, staff and faculty to enter MCW buildings.
COVID-19 Testing and Notification for M1, M2, MSA, Graduate and Pharmacy Students in Didactic Learning at the MCW Milwaukee Campus
Testing is available at no cost for Medical Students (M1, M2) MS-Anesthesia (MSA1, MSA2) Graduate Students, and Pharmacy (P1, P2) students who are in didactic learning or in a laboratory setting and who wish to be tested.
Students who are experiencing symptoms or have been directly exposed to COVID-19 should not come to campus or attend class, and contact their primary care provider or visit a testing site. Students should
review the testing process
(PDF) for more information.
Three Campuses, One Community of Learning
Discover all that MCW's thriving, interconnected learning communities have to offer, with three beautiful campus locations in Milwaukee, Central Wisconsin and Green Bay.
Keep up with our latest education news
MCW offers medical education in thriving, interconnected learning communities. Regardless of your choice, you'll have easy access to your fellow students, nationally-recognized faculty and the best medical education resources.
Questions? We're here to help.